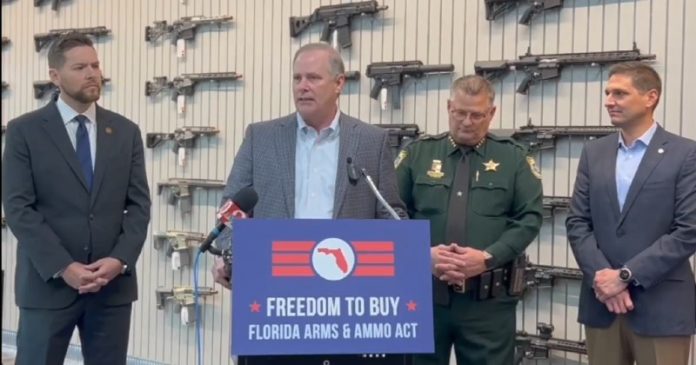 This week, new Florida Agriculture Commissioner Wilton Simpson threw his support behind a proposal "to prohibit the collection of Floridians' financial data from firearm and ammunition purchases. "
State Sen. Danny Burgess, R-Zephyrhills, is championing the bill in the upper chamber of the Legislature while state Rep. John Snyder, R-Stuart, has taken it up in the house.
The "Florida Arms and Ammo Act" will prohibit "financial institutions from collecting and monitoring information on law-abiding Floridians' firearm and ammunition purchases" and the Simpson's office warned of the potential for a push at the federal level for more gun control.
"After significant pressure from gun control advocates and congressional Democrats, the International Organization for Standardization (ISO) has recently created a new Merchant Category Code specifically designed to identify sales at firearm and ammunition retailers. This move would create a quasi-registry of Floridians who have legally purchased guns or ammunition," Simpson's office noted.
"We are all blessed to live in the free state of Florida where our Second Amendment rights are valued and protected, but Democrats in Washington continue to try to chip away at these rights – and we must stay vigilant," said Simpson. "The 'Florida Arms and Ammo Act' draws a line in the sand and tells multi-national progressive financial institutions, and their allies in Washington, that they cannot covertly create a backdoor firearm registry of Floridians – or else."
"This is the United States of America. You don't get penalized for exercising a Constitutional right. The Second Amendment is nonnegotiable, and here in Florida, we are going to fight to protect the rights of Floridians," said Burgess. "I am grateful for Commissioner Simpson's leadership and look forward to working with Rep. Snyder to send this important legislation to Governor Ron DeSantis' desk this year."
"Gun owners will not be targeted by financial institutions in the free state of Florida," said Snyder. "I am proud to stand with Commissioner Simpson and Senator Burgess to prevent the creation of a comprehensive database of law-abiding Floridians."
Brevard County Sheriff Wayne Ivey said he backed the proposal.
"I want to personally thank Commissioner Simpson, Senator Burgess, and Representative Snyder for proposing this incredible bill to ensure that Florida remains free," said Ivey. "We have a responsibility to make sure our citizens are able to exercise their God given rights and can rest easy knowing that our 2nd Amendment is being protected as well as Florida's freedom loving citizens!"
Controlling less than a third of the seats in the Legislature, Democrats offered their own proposal on background checks on buying ammunition.
State Sen. Tina Polsky, D-Boca Raton, and state Rep. Dan Daley, D-Coral Springs, announced they were introducing "Jamie's Law" which is "named in honor of 14-year old Jaime Guttenberg, who tragically lost her life in the shooting at Marjory Stoneman Douglas High School in February 2018."
"This legislation would close the background check loophole and would, if passed, require background checks on all individuals purchasing ammunition. Currently, in Florida, those prohibited from purchasing or possessing a firearm are prohibited from purchasing ammunition. However, Florida law contains a loophole that does not require that vendors run background checks on ammunition purchases to ensure that the purchasing individual can do so. This bill works to close this loophole and ensure that ammunition does not, once again, fall into the wrong hands," Daley's office noted.
"Deaths by gun violence continue to increase precipitously in America. In fact, gun violence recently surpassed car accidents as the leading cause of death of our children in this country. We need to take every precaution we can to save lives. If guns require a background check, then so should the bullets that do the harm," said Polsky.
"As a graduate of Marjory Stoneman Douglas High School and as a member of the community affected by this tragedy, I am deeply committed to ensuring that such an event never occurs again. That is why I have consistently sponsored and advocated for the passage of 'Jaime's Law' for the past three Legislative Sessions. Twenty-one other states already have some type of a background check in place, and six states specifically require background checks on the sales of ammunition. This bill is a step in the right direction and should receive wide bipartisan support," said Daley.
"If someone is prohibited from buying a firearm then it would only make sense they would also be prohibited from purchasing ammunition. We must close this ammunition loophole and this bill is a step in the right direction to do it. Jaime's Law will help save lives immediately," said Fred Guttenberg, a gun reform advocate and father of Jaime Guttenberg.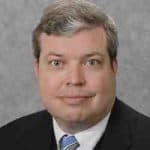 Latest posts by Kevin Derby
(see all)