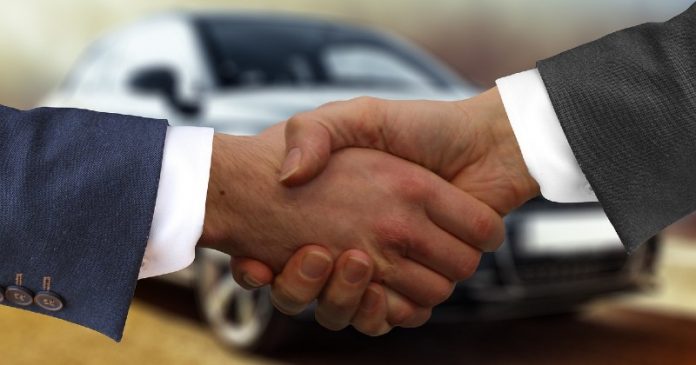 Brand new monthly auto payments are starting to look like rental payments.
CNBC recently reported that monthly car payments of a $1,000 are becoming more common.
That number has increased from earlier this year when Cox Automotive reported the average monthly payment for a new vehicle surpassed $700.
"It has become more common for car dealers to sell new vehicles to customers financing the purchase with an auto loan requiring a monthly $1,000 payment," noted CNBC reporter Phil LeBeau.
The percentage of new vehicle buyers with monthly car payments exceeding $1,000 has hit a new high of around 13 percent–and that population is growing.
But while the monthly payment may be high, consumers paying out $1,000 a month on a car payment isn't new.
Edmunds.com, an automotive information service, pointed out that in 2010, just 2.1 percent paid $1,000 a month on a car payment. Over the years, that population continued to grow, increasing to 4.6 percent in 2019 and 7.3 percent in 2021.
The increased number of electric vehicles (EVs) helped increase the number of Americans with car payments of at least $1,000 a month.
Edmunds.com noted the average price for a mainstream vehicle is around $43,000, but the average price for an EV exceeds $61,000.
"Several auto executives, including CEOs, have been sounding the alarm about the fact that EVs are driving up prices," Edmunds.com stressed.
Over at the chat forum at the VW Vortex site, car experts and enthusiasts weighed in on rising car payments.
Some people working in the auto industry thought the $1,000 monthly payment was expensive.
"If you take out interest or money down, $1k/month for 5 years is $60k. That's a lot of money for a car, but not exactly rare either," pointed out one expert.
"It's funny that some people are practically offended by someone spending $1k/month on a car, when in reality, it's not exactly hard to accomplish or really all that rare, particularly among the enthusiast crowd," noted another.