After drawing fire for his confrontation with U.S. Rep. Alexandria Ocasio-Cortez, D-NY, and garnering poor reviews for his comments about the House floor on it, U.S. Rep. Ted Yoho, R-Fla., went back to work this week, focused on protecting Taiwan.
Yoho missed a vote on the first federal minibus after his exchange with Ocasio-Cortez but introduced the "Taiwan Invasion Prevention Act," which his office insisted, "would clarify and strengthen the commitment of the United States to defend Taiwan in the event of an armed attack." The North Florida congressman leads Republicans on the U.S. House Asia and the Pacific Subcommittee.
"This legislation takes a number of important steps in response to a number of aggressive actions taken by the People's Liberation Army towards Taiwan, and in the wake of escalating tensions caused by China in Hong Kong, the South China Sea, and the Sino-Indian border. Given these provocations, it has become clear that the Chinese Communist Party is rapidly moving to realize its territorial ambitions without regard for international condemnation or backlash," Yoho's office noted.
"The U.S. policy of strategic ambiguity towards Taiwan, initially implemented to avoid provoking Beijing to attack Taiwan and encourage peaceful relations, has clearly failed," said Yoho. "The PLA's dramatic military buildup and increased provocations in the Taiwan Strait, along with blatant threats from the CCP, make their intentions toward Taiwan abundantly clear. The United States must act immediately to establish a clear red line over Taiwan that must not be crossed by China. As a vibrant democracy with nearly 24 million people, the U.S. is obligated to stand strong in support of Taiwan and encourage a return to peaceful relations between Taiwan and China."
The bill also deals with economic matters including supporting the U.S. Trade Representative to begin work on a bilateral trade agreement with Taiwan. Yoho's bill also calls on the president or the secretary of state to meet with the president of Taiwan on that island. The bill also welcomes the Taiwan president to address Congress.
Yoho has reeled in more than 15 cosponsors including U.S. Reps. Mario Diaz-Balart, R-Fla., and Michael Waltz, R-Fla. The bill was sent to the U.S. House Foreign Affairs, Armed Services and the Ways and Means Committees. So far, there is no companion bill over in the U.S. Senate.
During his eight years on Capitol Hill, Yoho has increasingly focused on building military and economic ties with Taiwan.
First elected to Congress in 2012, Yoho is sticking to his campaign promise to serve only four terms and is not running again this year.
Reach Kevin Derby at kevin.derby@floridadaily.com.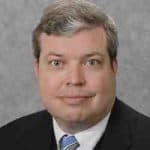 Latest posts by Kevin Derby
(see all)