 U.S. Rep. Nita Lowey, D-NY, announced last week that she is retiring–meaning one of the most powerful members of Congress is headed off of Capitol Hill.
Now 82, Lowey has been a fixture in Congress since the 1988 elections when she knocked off U.S. Rep. Joe DioGuardi, R-NY. Since then, Lowey has been moving up the ladder on the U.S. House Appropriations Committee, leading Democrats in recent years on it and taking over as chairwoman at the start of the year as her party took control of the chamber. Lowey's commitment to committee was so strong that she shot down efforts to get her in the U.S. Senate in 2000 and in the aftermath of President Barack Obama tapping then U.S. Sen. Hillary Clinton, D-NY, to serve in his Cabinet.
While Florida has been a state since 1845, only one member of its delegation has ever led the Appropriations Committee. That was longtime U.S. Rep. Bill Young, R-Fla., who took over the committee after the 1998 elections and served six years as its chairman before facing party imposed term limits on who can wield the gavel.
While none of them are favorites to take over the committee anytime soon, there are five members of the Florida delegation on Appropriations: Democrat U.S. Reps. Debbie Wasserman Schultz, Lois Frankel and Charlie Crist and Republican U.S. Reps. Mario Diaz-Balart and John Rutherford.
Some of these members have no chance to take over as Appropriations chair. Take Frankel for example. First elected in 2012, Frankel is now 71 but is the 25th most senior Democrat on the committee. While she is in a very secure district for Democrats, it is impossible to see her rising to take over the committee. The same holds true for Rutherford who is 67 and the second most junior Republican on Appropriations. Ditto Crist, now 63 and the third most junior member of the committee.
Wasserman Schultz and Diaz-Balart are different stories.
Currently the 13th most senior Democrat Wasserman Schultz has a good chance of moving up the ladder. Only one of the Democrats ahead of her–recent presidential candidate U.S. Rep. Tim Ryan of Ohio–is younger than Wasserman Schultz who is only 53 despite having already spent more than a quarter-century on the state and national political stages. Representing a solidly blue part of Florida, she should be in Congress for years to come.
Now 58, Diaz-Balart could also have opportunities to move up on Appropriations. Currently the eight most senior Republican, there is only younger Republican on Appropriations above Diaz-Balart: U.S. Rep. Robert Aderholt of Alabama. While Democrats like to think Diaz-Balart is a target, he is very secure in his district. Last year, Democrats recruited a top candidate in former Judge Mary Barzee Flores and they had a good year across the nation, flipping the House and picking up two seats in South Florida. But Diaz-Balart easily handled Barzee Flores, beating her 60.5 percent to 39.5 percent. With Republicans showing no signs of changing term limits on committee leaders and chairs (despite having some pressure from the White House to do so), Diaz-Balart might get his chance when the GOP controls the House again.
Of course, a lot can happen and–to her credit–current U.S. House Speaker Nancy Pelosi, D-Calif., has courted the Florida delegation and offered plum assignments to Democrats from the Sunshine State. Other members of the Florida delegation could end up on the committee. But they'll start off pretty low and will have years–perhaps decades–to go before they move into senior Appropriations posts. Now in their 50s, Wasserman Schultz and Diaz-Balart should be able to ascend higher up the Appropriations ladder, moving up a few steps as senior members like Lowey bow out.
Kevin Derby wrote this analysis. He can be reached at kevin.derby@floridadaily.com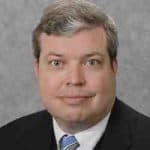 Latest posts by Kevin Derby
(see all)