From her perch as the chairwoman of the U.S. House Military Construction and Veterans Affairs Appropriations Subcommittee, U.S. Rep. Debbie Wasserman Schultz, D-Fla., weighed in this week after the U.S. Department of Veterans Affairs announced it would remove the headstones of Nazi soldiers buried in veterans ceremonies since they have swastikas on them.
Wasserman Schultz weighed in on the Nazi soldiers' graves in national veterans cemeteries in Texas and Utah last month.
"It is deeply troubling and terribly offensive that swastika-adorned headstones that include messages honoring Hitler continue to stand in this nation's Veterans Administration National Cemeteries," she said. "Allowing these gravestones to remain with the swastikas and messages in place – symbols of hatred, racism, intolerance, and genocide – is offensive to veterans who risked, and often lost, their lives defending this country and our way of life.
"It is also a stain on the hallowed ground where so many veterans and their families are laid to rest. Families who visit their loved ones who are buried in the same cemeteries with the Nazi soldiers whom they fought against, should never have to confront symbols of hatred that are antithetical to our American values," Wasserman Schultz continued.
"The VA's decision to leave the swastika's in place, as well as the messages honoring Hitler, while ignoring calls to take the headstones down is callous, irresponsible and unacceptable – and comes at a time when documented antisemitic incidents in the United States have reached a new high. While this may be a long-standing bureaucratic policy, that is no excuse for allowing it to continue. It is never too late to do the right thing. I call on the VA to eliminate this antiquated policy and immediately replace these inappropriate and insensitive headstones," she said in conclusion.
The VA announced this week that it will start the process of changing the headstones.
"The headstones mark the graves of prisoners of war and are located at sites and in cemeteries protected by the National Historic Preservation Act (NHPA). Consequently, under NHPA, VA is not permitted to unilaterally remove them or alter them. However, later this month, under Section 106 of NHPA, VA will begin taking required steps including consultation with stakeholders about how to replace these headstones with historically accurate markers that do not include the Nazi swastika and German text," the VA noted on Monday.
"VA will propose to preserve the headstones in its National Cemetery Administration History Collection," the VA added. "VA will also install interpretive signs at all VA national cemeteries where foreign enemy prisoners of war are interred in order to provide historical context about how non-U.S. service members from World War I and World War II were interred and buried on American soil."
"Americans must always remember the horror of the Nazi regime and why so many Americans sacrificed so much to free the world from its reign of terror," said U.S. VA Sec. Robert Wilkie. "It is understandably upsetting to our Veterans and their families to see Nazi inscriptions near those who gave their lives for this nation. That's why VA will initiate the process required to replace these POW headstones."
Wasserman Schultz said she was glad the VA was taking action on the matter.
"After his initial resistance during our MilCon/VA Appropriations hearing last week, I am grateful that Department of Veterans Affairs Secretary Robert Wilkie initiated the process required to replace German POW headstones that bear offensive swastika symbols and Nazi inscriptions honoring Hitler in our VA National Cemeteries. The families of soldiers who fought against intolerance and hatred must never be forced to confront glorification of those very ideologies when visiting their loved ones. VA's initial decision to leave the gravestones in place was callous and irresponsible, but today's decision is an honorable move in the right direction. I will eagerly monitor how VA moves forward with this process, including how they choose to provide historical context to enemy prisoners of war buried in U.S. Veterans cemeteries. We must make sure we don't erect totems to intolerance, allowing their history to be studied without causing pain for those most affected by it," she said on Monday.
Reach Kevin Derby at kevin.derby@floridadaily.com.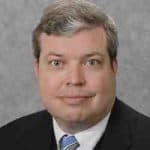 Latest posts by Kevin Derby
(see all)