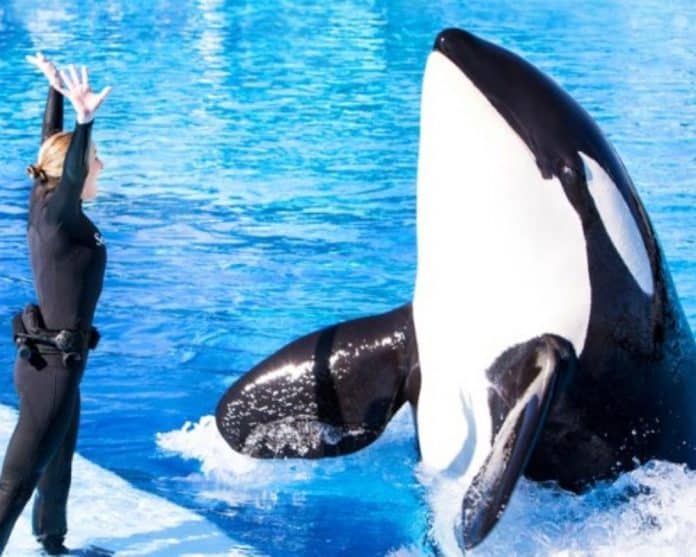 International travel company Virgin Holidays will no longer continue to do business with SeaWorld because of its treatment of dolphins and whales in captivity.
"We look to focus on offering customers more natural, at-distance encounters with these animals, and…we will be ending our long term partnerships with the likes of SeaWorld," the travel company noted.
Animal right's activist groups like People for the Ethical Treatment of Animals (PETA) hailed Virgin Holidays' decision as a victory.
PETA claims that SeaWorld has a history of "notorious animal abuse" and applauded Virgin Holidays decision to end its relationship with the Florida theme park. PETA isn't stopping there. The group is also pressuring Florida AAA to stop doing business with SeaWorld, calling on it to no longer provide tickets discounts. As it continues its efforts, PETA insists its goal is to "drive positive change in the tourism industry."
But SeaWorld plans to stand its ground. The company noted it was sad to see travel groups like Virgin Holidays "succumbing to pressure from animal activists." Sea World also claims groups like PETA are putting out misinformation about the theme parks working environment with the mammals.
"Animal activists are misleading and manipulating marine mammal science to advance their agendas," insisted SeaWorld. "No company does more to protect marine mammals and advance cetacean research, rescue and conservation."
PETA calls on other companies to follow Virgin Holidays' example and boycott SeaWorld.
Florida Daily asked one tourism expert if the boycott would hurt Florida's tourism industry and was told "not really." On the state's tourism website, Visit Florida continues to proudly promote SeaWorld.
One tourism official with the state told Florida Daily they are aware of the pressure PETA and other animal rights activist groups are putting on companies not to do business with SeaWorld.
This same official  said while the debate about how animals are treated is one thing, but when it comes to promoting tourism in the Sunshine State, Visit Florida will continue its partnership with SeaWorld.
Reach Ed Dean at ed.dean@floridadaily.com.