 On Monday, U.S. Department of Housing and Urban Development (HUD) Sec. Dr. Ben Carson announced an additional $1.3 billion for Florida to help with Hurricane Michael recovery.
Hurricane Michael hit the Sunshine State two years ago.
"The great people of Florida and the state leadership continue to show their resilience as they persevere through the recovery process of rebuilding their homes, restoring their businesses, and repairing their critical infrastructure," said Carson. "I hope the disaster relief funds being announced today bring a little peace of mind to the people of Florida, aid in their recovery, and assist in the protection against future damage."
HUD Deputy Sec. Brian Montgomery thanked Gov. Ron DeSantis and his team for their assistance in trying to help the state recover.
"Thank you to the HUD Staff as well as Governor DeSantis' staff who have worked tirelessly to get these funds to the people of Florida who need them most for recovery and to help better prepare for future natural disasters," said Montgomery.
"We are pleased to partner with Florida in the disaster recovery process as well as helping to prepare for future disasters. HUD stands ready to assist and will continue to do so," said HUD's Acting Assistant Secretary for Community Planning and Development John Gibbs.
HUD's Community Development Block Grant, Mitigation Program (CDBG-MIT) will send the state $633 million for "strategic, high-impact projects to mitigate disaster risks and better protect against future losses."
The rest of the funds–$735 million–will be from Community Development Block Grant, Disaster Recovery (CDBG-DR) grants to "address unmet housing and infrastructure needs resulting from the impacts of Hurricane Michael on the Florida Panhandle."
"CDBG-DR grants support a variety of disaster recovery activities including housing redevelopment and rebuilding, business assistance, economic revitalization, and infrastructure repair. Grantees are required to spend the majority of these recovery funds in 'most impacted' areas as identified by HUD," HUD noted.
Reach Kevin Derby at kevin.derby@floridadaily.com.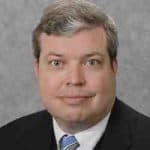 Latest posts by Kevin Derby
(see all)