 U.S. Rep. Brian Mast, R-Fla., has thrown his support behind U.S. Rep. Gilbert Cisneros', D-Calif., proposal reforming how the U.S. Defense Department handled child abuse and neglect on military installations.
Cisneros introduced the "End Military-Connected Child Abuse and Neglect Act," which supporters insist would improve how the Department of Defense tracks and responds to incidents of child abuse and neglect occurring on military installations or involving military dependents," at the start of the month with Mast as a cosponsor. The congressmen showcased the bill this week.
"As a Navy veteran, the livelihood and safety of our military families has always been my top priority. After learning about the challenges military families face through HASC and GAO's recent report on military-connected child abuse response, I wanted to ensure the Department of Defense is abiding by the important recommendations in the report," Cisneros said.
"Incidents of abuse can have a significant impact not only on the victims, but also military families and servicemember performance. I'm grateful to work with Rep. Mast to introduce this bipartisan bill to ensure the safety of military children and families everywhere," Cisneros added.
"Children are among the most vulnerable in our society, and it is clear that protecting the more than 1.2 million children in military families needs to be a higher priority," Mast said. "This legislation will ensure we are working together to protect children from abuse and making sure no one slips through the cracks."
The bill would codify 23 recommendations from a U.S. Government Accountability Office report entitled "Increased Guidance and Collaboration Needed to Improve DOD's Tracking and Response to Child Abuse" released earlier this year.
Teresa Huizar, the executive director of the National Children's Alliance (NCA), explained why her organization was supporting the proposal.
"We want to thank U.S. Representatives Gil Cisneros and Brian Mast for introducing the End Military-Connected Child Abuse and Neglect Act. The release of the GAO report bolstered the work of National Children's Alliance and our military partners in developing MOUs to enhance military and Children's Advocacy Center coordination on cases of child maltreatment, and we are excited to see Reps. Cisneros and Mast build on this report," Huizar said. "NCA is grateful for the commitment of Reps. Cisneros and Mast, Congress and all of our military partners to this initiative, and we look forward to continuing our collaboration to complete the MOUs and provide a comprehensive response to child victims of abuse in military families."
The bill is currently before the U.S. House Armed Services Committee and, so far, Mast is the only cosponsor. U.S. Sen. Kirsten Gillibrand, D-NY, and U.S. Sen. Mike Rounds, R-SD, are planning on introducing a companion bill over in the U.S. Senate.
Reach Kevin Derby at kevin.derby@floridadaily.com.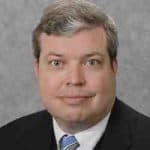 Latest posts by Kevin Derby
(see all)