On Wednesday, First Lady Casey DeSantis announced that the Florida Division of Emergency Management (FDEM) has brought on Darcy Abbott to be the state's first disaster recovery mental health coordinator.
After creating the position back in June, DeSantis announced the hire at the Florida Behavioral Health Association's "Behavioral Health Day" event at the state Capitol in Tallahassee. Abbot will start her work in Bay County as the Panhandle continues to recover from Hurricane Michael which hit the region a year ago.
"I am looking forward to the good work Darcy Abbott will provide for the people of Northwest Florida as they continue to recover," said DeSantis. "This role is just one piece of our continued efforts to make these communities feel whole again. The distress a disaster can have on residents is just as impactful as the physical destruction left behind, and we will continue to provide much-needed support as we develop and implement various mental health services."
"Hurricane Michael created a mental health crisis in the Panhandle at a magnitude this state had never experienced before," said FDEM Director Jared Moskowitz. "Thousands of families lost their homes overnight, and children watched as their parents struggled to find jobs and their friends moved away. To combat this crisis, we needed to create a solution never conceived before. The First Lady recognized this, and we are proud to have hired a position that is the first of its kind in the nation, setting the bar for the rest of the country and making mental health a top priority in disaster recovery."
Since her husband took over as governor at the start of the year, DeSantis has often focused on Northwest Florida as it continues to recover from Hurricane Michael, including installing telehealth portals for mental health services in 63 public schools in the area, expanding the Florida Department of Children and Families Crisis Counseling Program, announcing $1.25 million from the U.S. Department of Education to Bay County for more licensed school social workers and paraprofessionals and other efforts. She has also launched the "Hope for Healing Florida" campaign to help Floridians struggling with mental health issues.
The governor's office provided the following information on Abbott on Wednesday:
Darcy Abbott has nearly 30 years of experience in the field of Social Work, is a Florida Licensed Clinical Social Worker and has proven her capability to support disaster victims in need of mental health counseling. Her first experience with a disaster was in 1972, when Ms. Abbott and her family were impacted by Hurricane Agnes, which caused flooding throughout much of the Northeastern United States. In 1992, she assisted public health responders and victims of Hurricane Andrew through the Florida Department of Health. She has served the State of Florida as an Administrator for the Florida Agency for Healthcare Administration's Bureau of Medicaid Quality, a Bureau Chief for the Florida Department of Health's Bureau of Chronic Disease Prevention and has worked in the Florida Department of Children and Families' Office of Family Safety. She earned her Bachelor of Science in Social Work from Rochester Institute of Technology and her Master of Social Work from Marywood University in Pennsylvania.
Reach Kevin Derby at kevin.derby@floridadaily.com.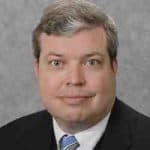 Latest posts by Kevin Derby
(see all)