Last week, from his perch on the U.S. House Appropriations Committee, U.S. Rep. Charlie Crist, D-Fla., announced Pinellas County is getting almost $5.6 million in funds from Federal Emergency Management Agency (FEMA).
Crist announced the FEMA funds are to help remove debris in the aftermath of Hurricane Irma which hit the area in September 2017.
"After Hurricane Irma, Pinellas County sprang into action to make sure our community's roads, walkways, neighborhoods, and parks were free of wreckage and safe for residents," Crist said. "This extensive cleanup and recovery effort came at a cost, which is why I am happy to announce a second FEMA grant to the county that will reimburse the millions spent post-Hurricane Irma."
With the $5.58 million grant, Pinellas County has received $9.65 in FEMA funds to help remove debris. Back in October, Crist announced a $4.06 million grant for Pinellas County to help remove debris.
Reach Kevin Derby at kevin.derby@floridadaily.com.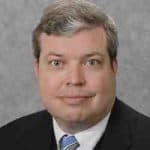 Latest posts by KEVIN DERBY
(see all)