 As the Republican-controlled U.S. Senate and the Democrat-controlled U.S. House get ready to hammer out the National Defense Authorization Act (NDAA), a Florida congressman has successfully added an amendment having the U.S. Defense Department "make fortifying our military installations against the threat of flooding and sea level rise a top priority."
U.S. Rep. Charlie Crist, D-Fla., added the amendment to the House version of the NDAA. According to Crist's office, the amendment "requires the military to work with agencies like NOAA and NASA that track our changing climate, to incorporate flooding and sea level rise projections into their plans for building new military installations and fortifying current ones."
Crist weighed in on the amendment on Thursday.
"Climate change is causing seas to rise, stronger storms, and greater flooding – and our military bases are not taking these threats into account when planning for the future. This amendment requires the military to harden our bases and installations to better withstand storms, flooding, and rising seas, enhancing our military readiness and better protecting our servicemembers," Crist said.
The Pinellas County congressman pointed to a Pentagon report which found that six military bases in the Sunshine State "face recurring flooding because of climate change, including Tampa Bay's own MacDill Air Force Base."
Crist has reeled a good deal of support for his amendment including the backing of Sierra Club, League of Conservation Voters, Natural Resources Defense Council, Earthjustice, Environment America, Environmental Defense Fund, Interfaith Power and Light and the Union of Concerned Scientists.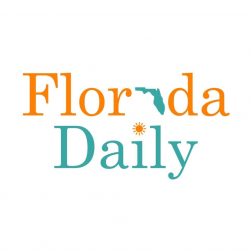 Latest posts by Florida Daily
(see all)