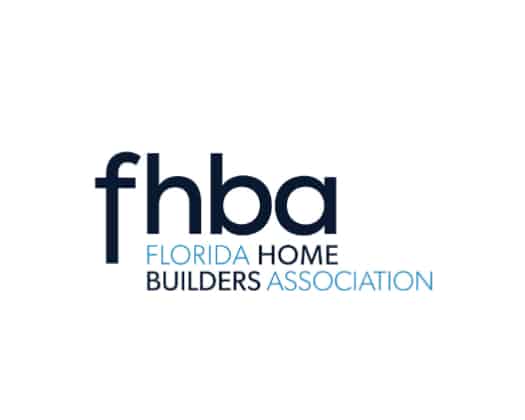 The Florida Home Builders Association (FHBA) has a new president after holding a conference in St. Augustine this past week.

Michael Bourré, the president of Bourré Construction Group in Flemming Island, took over as FHBA president.
A graduate of the University of Florida's Rinker School of Building Construction and a veteran who served in the Marines, Bourré has been active with the Northeast Florida Builders Association (NEFBA), the FHBA and the National Association of Home Builders.
"Among many of his honors and recognitions, Bourré was one of the first to receive the NEFBA pinnacle builder of the year award, which recognizes a member who conducts a substantial amount of business with members. Within his community, Bourré has worked with HabiJax, helping to provide affordable homes to those less fortunate. He is also a strong supporter of the Boy Scouts of America," the FHBA noted of its new president.
"I am very proud of Michael's accomplishment to become the president of the Florida Home Builders Association," said Bill Garrison, the executive officer of NEFBA, on Thursday. "He has been a strong supporter of the building industry in Florida for many years, especially on legislative matters. He also served as president of the Northeast Florida Builders Association in 2011, and we are very excited to see him lead the 8,000 members of FHBA."
Back in 2016, Bourré, then the chairman of FHBA's Governmental Affairs Committee, worked to pass the Building Code Bill.
"Within this bill was the creation of the construction industry workforce task force. But, most notably, was the shift from a three-year Florida Building Code cycle to six-years, which established a firm implementation of current and new codes, reduced the constant change in building code compliance, and increased the number of successful and efficient compliances," the FHBA noted.
"Michael is a strong believer in creating a better business environment for the building industry," said Rusty Payton, the FHBA's CEO and chief lobbyist. "He has a clear understanding of the issues facing builders and trade partners, and will challenge the FHBA to go above and beyond for its members this year."
Other FHBA Officers are: First Vice President, Scott McCracken; Second Vice President, Natasha Cartagena Spencer; Secretary, T.J. Thornberry; Third Vice President, Wendy Ditmar; Immediate Past President, Bill Truex; and Immediate Past Second Vice President, Rick Ilmberger.
Latest posts by Florida Daily
(see all)