From her perch on the U.S. Transportation and Infrastructure Committee, at the end of last week, U.S. Rep. Debbie Mucarsel-Powell, D-Fla., announced almost $10.7 million in federal funds will head to her South Florida district to help the area recover from Hurricane Irma.
Mucarsel-Powell said the Federal Emergency Management Agency (FEMA) is sending $10,664,360 in grants to repair infrastructure, wastewater treatment plants and parks damaged by Hurricane Irma which hit back in September 2017.
"Three years after Hurricane Irma, much of our community is still under repair. I'm glad to see these federal funds I fought for going to our community, especially when local budgets are already stretched thin during this public health and economic crisis," said Mucarsel-Powell.  "I will continue advocating for the funds to ensure our community is ready when the next major storm hits and build the resiliency we need to recover quicker and stronger."
"On behalf of the city of Marathon, FL, let me take a minute to thank all who have worked so hard to secure these much needed funds to be used primarily for wastewater repairs and needed upgrades and several other projects to harden the city's infrastructure for the next time we are involved in a storm of that magnitude," said Marathon Mayor Steve Cook.
"Miami-Dade County has an outstanding park system which is more vital than ever in this COVID era, when people are safer in the open air and in open spaces. This FEMA award could not come at a better time and will do so much to support our vital and dynamic park system," said Miami-Dade County Commissioner Daniella Levine Cava.
"A portion of these funds will reimburse the city of Marathon for repairing 63 miles of roadway damaged by the September 2017 storm, including pavement, guardrails, streetlights, street signs, drainage ditches, bridge abutments and stormwater structures. The project also includes increasing the size and changing the shape of signposts to reduce the risk of damage from future storms. Part of the funds will also be used to repair five water treatment plants and one pumping station in the city of Marathon," the congresswoman's office noted. "Grant money will also go to Miami-Dade to repair 30 local parks, including structural damage to fences, electrical powerlines, building repairs, tennis courts, playground equipment, and park signs."
Most of the funds–$6,309,625.83–will go to Marathon for road and culvert repair. Another $2,990,968.12 will go to Marathon to repair wastewater treatment plants (WWTP) and a pumping station. Miami-Dade County will get $1,363,765.55 to repair 30 parks.
Reach Kevin Derby at kevin.derby@floridadaily.com.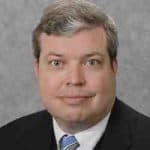 Latest posts by Kevin Derby
(see all)