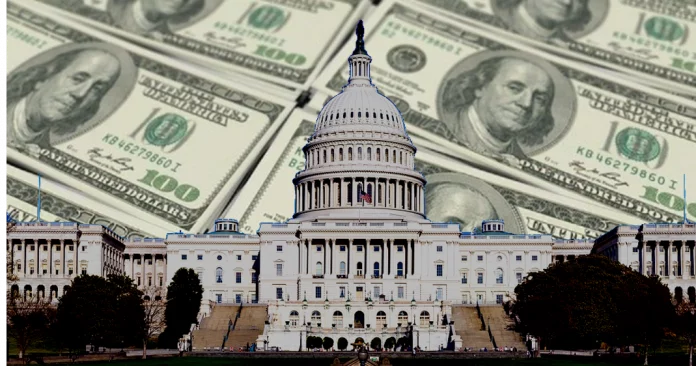 Democrats plan to use the latest Omicron variant as an excuse way to spend more money
Congressional Democrats recently announced they may look to the Biden White House to push for new spending measures due to spikes in COVID cases in states closed schools again.
But U.S. House Republicans remain skeptical, sending a letter to the White House asking for an accounting of how the Biden administration has spent trillions in COVID-19 relief funds. Even as buzz builds that more federal COVID spending may have some bipartisan support some congressional Republicans, including from Florida, are coming out against it. This includes U.S. Rep. Michael Waltz, R-Fla., who has said he won't back any new spending proposal by Democrats.
Republicans cite the lack of transparency from the White House as one main factor. With the Biden administration looking at asking Congress for money, Republicans seem ready to pounce on reports of previous relief spending where billions of tax dollars weren't spent on COVID-related items.
"Hundreds of billions of dollars have been used to bail out state governments, to build bike trails, new high school weight rooms, apartment buildings, and golf courses, to name just a few examples," House Republicans wrote.
The House Republicans also stated in their letter that the Biden administration has been silent in multiple areas and has not accounted for taxpayer dollars put in use for COVID specific items
"American taxpayers deserve an honest and detailed accounting of where the $6 trillion in COVID-19 relief passed by Congress has been spent and how much remains," the congressional Republicans wrote.
If new COVID money isn't approved, congressional Democrats announced last week that they will break up the "Build Back Better Plan" and divvy it up in smaller bills they hope will get Republican support.