President Donald Trump held a rally in Panama City on Wednesday, vowing to help the Panhandle recover from Hurricane Michael which hit the area in October.

While Florida is a key state that the Trump campaign needs to carry in 2020, the president was more focused on hurricane recovery though he did jab congressional Democrats for holding up funds for the Panhandle. During the day, Trump toured the area, inspecting the damage, and promised to support the area, including almost $450 million in federal help including for Tyndall Air Force Base which was hit badly in the hurricane.
"You're getting your money one way or another," Trump said at the rally. "We're not going to let anybody hold it up."
Trump flew down with U.S. Sen. Rick Scott, R-Fla., who talked to the president about federal aid for the Panhandle and for Puerto Rico which is still recovering from Hurricane Maria which hit the island in 2017. Scott also pressed Trump on his proposal to use a naval blockade to stop oil moving from Venezuela to Cuba, an idea the senator has been floating this week.
"The president and I had a great discussion about the issues vital to the people of Florida, particularly our Panhandle residents still struggling to recover and rebuild following Hurricane Michael. The president is committed to getting disaster relief done to help these communities. He's also focused on solving the crisis in Venezuela. The presence of Russia, China, Cuba, Iran and Hezbollah poses a serious national security threat to the United States and our allies in the Hemisphere. We stand with the people of Venezuela fighting for freedom and we will continue to defend the security interests of our country," Scott said on Wednesday night.
U.S. Sen. Marco Rubio, R-Fla., and Gov. Ron DeSantis appeared at the rally with Trump. So did state CFO Jimmy Patronis.
The 2020 election was on Rubio's mind after the rally.
"The energy in Panama City Beach tonight was incredible! It's no wonder President Trump calls Florida his second home – Republicans have quite the grassroots support going into 2020," Rubio insisted. "Unlike the obstructionist Democrats who are using all of their energy to disrupt our progress, I stand with Trump and fight for real, effective solutions to our country's problems."
Patronis, who is from the Panhandle, insisted Trump was going all out to help the area.
"The Panhandle cannot be forgotten, and I know President Trump will continue to fight for this area. President Trump came down to see the destruction first-hand just days following Michael, and I can't thank him enough for his invaluable support. We appreciate all he has done and his continued commitment to helping the Floridians who are struggling in the wake of a Category 5 hurricane," Patronis said.
"Leader Mitch McConnell has called for passage of an aid package by the Senate before Memorial Day," Patronis added. "Here is my message: that relief cannot come soon enough. Northwest Florida is home to resilient residents, but we need all of the support we can get from Washington. This shouldn't be a political issue—it's a human issue. Senator Rubio and Senator Scott will keep fighting for our state, and I won't stop pushing until we see congressional support."
Democrats from the Sunshine State fired back, blaming the White House for not moving quickly enough to help the Panhandle and Puerto Rico.
"We saw the House Democratic majority lead the way in February, with a $14 billion disaster relief package," said U.S. Rep. Darren Soto, D-Fla., on Wednesday. "While Republicans in the Senate dilly dally, bicker, and ultimately produce no product after all this time. Meanwhile, the Panhandle gets worse and worse and further and further into both depression and inability to rebuild in any respectable manner. And how did we get here? President Trump is willing to sacrifice Florida disaster relief to further his personal vendetta against Puerto Rico."
"The bottom line here is Florida's Panhandle doesn't need a political rally, it needs the Senate to pass, and the president to sign, some federal government relief. The House passed a recovery bill that has been sitting in the Senate for months," said U.S. Rep. Debbie Wasserman Schultz, D-Fla. "And my question is, how long do these communities have to wait?
"President Trump has a lot of fancy words and a lot of fluff for folks in the Panhandle, that were hit by those hurricanes, but he never even bothered to propose an emergency supplemental. What I want to make sure the President Trump gets asked today, when he does his political stunt in the Panhandle, is why didn't he propose emergency funding to save the economy, and save the military base in the Florida Panhandle?" she added.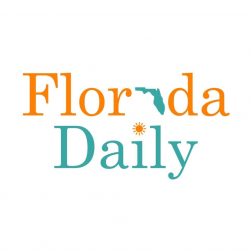 Latest posts by Florida Daily
(see all)