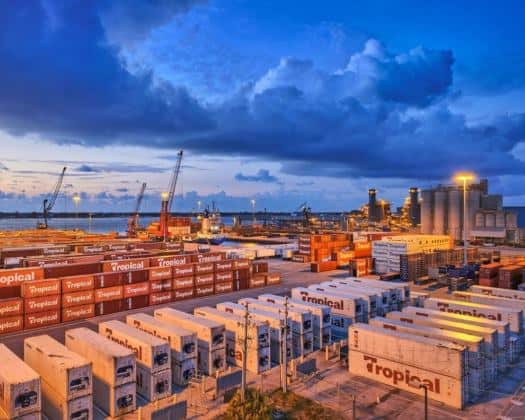 On Thursday, U.S. Transportation Sec. Elaine Chao announced more than $220 million to improve parts across the nation through the Maritime Administration's (MARAD) Port Infrastructure Development Program.
Chao said ports in 15 states and territories will get these funds including the Port of Palm Beach.
"This $220 million in federal grants will improve America's ports with nearly half the projects are located in Opportunity Zones, which were established to revitalize economically distressed communities," Chao said.
"U.S. maritime ports are critical links in the U.S. domestic and international trade supply chain and this funding will assist in the improvement of port facilities at or near coastal seaports. The Port Infrastructure Development Program aims to support efforts by ports and industry stakeholders to improve facility and freight infrastructure to ensure our nation's freight transportation needs, present and future, are met. The program provides planning, operational and capital financing, and project management assistance to improve their capacity and efficiency," DOT noted.
"This critical investment demonstrates the Trump administration's commitment to supporting our nation's ports and maritime industry," said Maritime Administrator Mark H. Buzby. "These grants will help our nation's economy and ensure that America's ports can continue to operate effectively in the competitive global marketplace."
The Port of Palm Beach will get $13,224,090 for on-dock rail facility development, half of the money needed for the project which is expected to start in the next year.
"The project will construct an intermodal container transfer facility on-dock, capable of serving multiple berthed vessels simultaneously. The completion of this project is critical to addressing the major challenge to the port's realizing its maximum container throughput and reaching its full potential as a regional economic engine with minimal negative impact on the regional highway network," DOT noted.
The port's leadership weighed in on the funds earlier in the week.
"Expanding our rail infrastructure will allow the Port of Palm Beach to reach its full potential as a major economic engine by maximizing cargo efficiencies," said Port of Palm Beach District Chairman Wayne Richards, noting it will double the port's intermodal rail capacity.
"Once this project is complete, we expect to see a significant boost in exports and operational efficiencies. The project will create at least 105 direct jobs. Furthermore, expanding our rail infrastructure gives us the opportunity to be better environmental stewards by eliminating 29,000 truck trips per year off I-95. It will in turn, lessen congestion for motorists," said Manuel Almira, the port's executive director.
"I want to thank the U.S. Department of Transportation, Senator Marco Rubio, Senator Rick Scott and Congressman Brian Mast, for supporting this project. I also want to acknowledge Port Executive Director Almira and Director of Planning and Development Carl Baker, for their efforts in navigating the port through this process and their coordination with DOT, our elected officials and their staffs. My fellow commissioners and I look forward to these significant and long-lasting improvements to the port," Richards said.
Reach Kevin Derby at kevin.derby@floridadaily.com.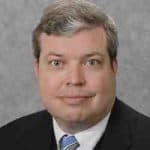 Latest posts by Kevin Derby
(see all)
AAA: Florida Gas Prices on a Roller Coaster After High Prices Last Week, Falling Oil Prices

- March 20, 2023, 8:00 pm

Aaron Bean, Virginia Foxx Tackle Education Issues at a Roundtable at Jacksonville University

- March 20, 2023, 4:00 pm

Marco Rubio, Mark Warner Want U.S. to Work With Caribbean Governments Against China, Russia

- March 20, 2023, 10:00 am