Three members of the Florida delegation announced on Tuesday that the Federal Emergency Management Agency (FEMA) has agreed to help in the development of almost 120 projects to help the Polk County School District recover from Hurricane Irma which hit the area back in 2017.
Last month, U.S. Reps. Darren Soto, D-Fla., Ross Spano, R-Fla., and Greg Steube, R-Fla., pushed FEMA for answers about why FEMA denied $145 million for 123 projects in schools across Polk County.
"As the road to recovery from Hurricane Irma continues for communities across our districts, we're happy to announce the Polk County School District will finally receive the much-needed funds to rebuild the schools once devastated by tragedy," said Soto. "With this funding, I hope our schools can continue their mission of fostering safe, healthy learning environments for the next generation of Florida's leaders. Thank you to the students, faculty and staff of my district for staying united in the wait for assistance and to my colleagues who joined me, on a bipartisan basis, in expediting the recovery process for our schools."
"I am happy to see FEMA stepping up to help in our community's resiliency. Florida-15 was heavily impacted by Hurricane Irma and these funds will enable the district as a whole to get its feet back on the ground," said Spano. "Of great importance, the Polk County School District will also have access to needed funds to strengthen themselves as a hub to educate and groom the next generation."
"I am pleased to see that FEMA has approved the funding request from the Polk County School District as they work to rebuild after Hurricane Irma," said Steube. "It is essential that our school districts have the resources they need to properly educate our youth. These funds will have an enormous impact as we continue to recover from Hurricane Irma's devastation."
"FEMA has not agreed to fund any of the projects that the Polk County School Board submitted and that were subsequently denied by FEMA," FEMA informed Florida Daily on Wednesday. "Following Hurricane Irma, the Polk County School Board submitted 167 projects for reimbursement under the Public Assistance Program. On February 6, 2019, a FEMA Determination Memo was provided to the Polk County School Board denying funding for 123 projects, totaling $91.2 million, for failure to permit site inspections, provide supporting documentation, and identify damage in a timely manner.
"The Memo stated that the school district left site inspections of 208 items unscheduled, and had not: complied with FEMA's request to provide a damage description of these facilities; submitted statements of loss for these facilities; provided all required documentation requested by FEMA; supplied maintenance records," FEMA added. "On May 24, 2019, the district withdrew 6 projects from consideration and submitted a first appeal for 117 projects totaling $145 million.
"In their appeal, the district contended: that extenuating circumstances beyond its control prevented the site inspections; that it had hired experts to provide required documentation for each site; that it had provided FEMA the required supporting documentation for each project on two external hard drives containing approximately 400 gigabytes of data," FEMA continued. "On October 7, 2019, FEMA's Region IV office in Atlanta issued its first appeal determination, finding that as part of its appeal the district had submitted documentation to proceed with the development of their projects.
"The determination of the Region IV office was that the district had committed to developing each project to include an accurate damage description, a site inspection, and a scope of work to restore the damaged facility to its pre-disaster condition," FEMA noted. "FEMA will proceed with the development of the 117 projects. This does not mean that funding has been approved. This means that FEMA will identify eligible costs on a project by project basis and will issue new Determination Memorandums should any work or costs the district is claiming be disallowed or determined ineligible. It must be noted that the data submitted by the applicant did identify the current condition of its facilities, but did not on its own establish the fact that the repairs required were directly attributable to Hurricane Irma. Thus, several teams of FEMA site inspectors will begin inspecting approximately 117 sites that the district has identified as sustaining damage from Hurricane Irma to determine eligible costs and scopes of work."
Reach Kevin Derby at kevin.derby@floridadaily.com.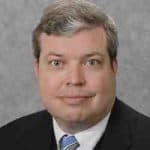 Latest posts by Kevin Derby
(see all)