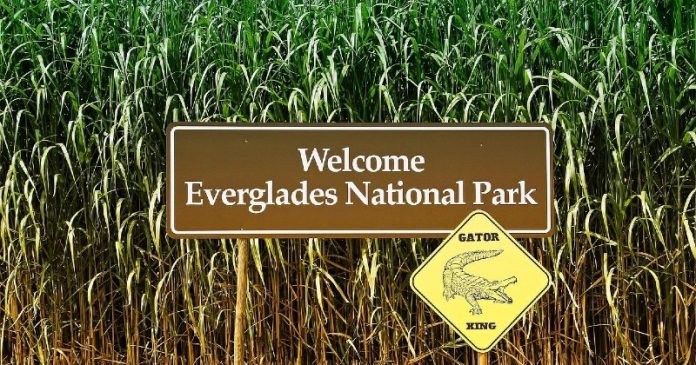 Last week, U.S. Rep. Sheila Cherfilus-McCormick, D-Fla., introduced a resolution honoring the 75th anniversary of Everglades National Park and affirms the U.S. House's "commitment to the success of the Comprehensive Everglades Restoration Plan."
"The Everglades, America's largest sub-tropical wilderness, provides millions of Floridians with drinking water while simultaneously serving as a flood barrier and home for a variety of wildlife, including numerous endangered species. The Everglades are also a source of jobs in numerous industries, as well as a source of economic security and recreation," Cherfilus-McCormick's office noted.
"On December 6, 1947, when President Harry S. Truman dedicated Everglades National Park, he noted its quiet beauty and natural abundance," said Cherfilus-McCormick. "Seventy-five years later, we sustain our commitment to protecting this national treasure. Through this commitment, we pass on the beauty and abundance of the Everglades to our children and grandchildren. I am proud to introduce this critical resolution and commemorate Everglades National Park's 75th anniversary."
U.S. Reps. Vern Buchanan, R-Fla., Byron Donalds, R-Fla., Lois Frankel, D-Fla., Stephanie Murphy, D-Fla., John Rutherford, R-Fla., Maria Elvira Salazar, R-Fla., Darren Soto, D-Fla., Mike Waltz, R-Fla., Frederica Wilson, D-Fla., Shontel Brown, D-Ohio, and Andre Carson, D-Ind., are co-sponsoring the resolution.
"The Everglades provides drinking water to over nine million Floridians, bolsters our local tourism economy, and serves as a home to hundreds of animal species, many of which are endangered," said Murphy. "My colleagues in Florida and I have worked hard to secure funding to restore and revitalize this vital ecosystem, and I'm proud to join them today in celebrating the park's 75th anniversary."
"Floridians recognize how crucial the Everglades are to our environment, economy, and way of life," said Salazar. "It is an honor to join my colleagues from the Sunshine State to recognize the 75th anniversary of the Everglades National Park. It is a beautiful symbol of Florida's unique natural beauty and charm that must be preserved and protected."
"Our beautiful River of Grass provides water and recreation opportunities for Floridians and serves as a habitat for manatees, bald eagles, panthers, and so much more," said Soto. "As we continue seeking investment opportunities for the Everglades, I'm proud to celebrate their 75th anniversary."
"The Everglades is the largest wetlands system in North America, serves as an important nursery for numerous fish species, and provides essential wildlife habitat that makes South Florida a hunting and fishing destination," said Whit Fosburgh, the president and CEO of the Theodore Roosevelt Conservation Partnership. "On the 75th anniversary of Everglades National Park, this resolution reaffirms the importance of continued restoration efforts to benefit fish, wildlife, and people in this region and beyond."
"Everglades National Park is an exceptional part of Florida's wild legacy," said Elise Bennett, the Florida Director at the Center for Biological Diversity. "To honor our commitment to this irreplaceable gem, Florida can and should recommit itself to protecting clean water that's the lifeblood of the Everglades."
The resolution "reaffirms the U.S. House of Representatives' dedication to the success of the Comprehensive Everglades Restoration Plan; supports the restoration effort to restore the natural Everglades ecosystem" and "supports a sustainable framework for the water resources of the region to restore the Everglades ecosystem, provide adequate freshwater supplies, and promote a healthy and sustainable economy and overall quality of life."
The resolution was sent to the U.S. House Natural Resources and the Transportation and Infrastructure Committees.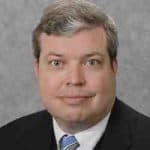 Latest posts by Kevin Derby
(see all)