After a jury found former Minneapolis Police Officer Derek Chauvin guilty in the killing of George Floyd in a case that garnered national attention, the Florida delegation on Capitol Hill reacted to the verdict.
Chauvin was found guilty of charges of second-degree murder, third-degree murder and manslaughter. The trial received national attention and raised debates about law enforcement, race, police brutality and other issues.
Democrats from the Sunshine State lined up after the verdict on Tuesday to praise the decision.
"Today, our criminal justice system got it right. Those who abuse their power and commit criminal acts must be held accountable. The whole world watched that tragic 9 minute and 29 second video as the air left George Floyd's body. He didn't deserve to die. He was a son, a father, a brother and he reignited a movement. This trial has reopened deep wounds, and now our community must go through a period of healing. The guilty verdict was a victory for his family, for all those who peacefully marched in the streets, and for those who have lost loved ones to senseless violence," said U.S. Rep. Al Lawson, D-Fla.
"It has been a very difficult year for many of us across this nation," Lawson added. "How many more videos do we have to watch before we see change? We rely on our system to protect us all – and there is no room for racial bias. We need to set a new standard in policing. The Senate must pass the George Floyd Justice in Policing Act."
"Today, the family and loved ones of George Floyd are in my thoughts as our nation witnesses justice finally being served for the tragic and all too familiar murder of an unarmed Black man. Derek Chauvin broke his promise to serve and protect the people of Minneapolis and for his actions he has been held accountable. Our nation now has one less bad cop out on the street, and while I join millions of Americans in breathing a sigh of relief, there is still so much more we must do. I know this legal victory does not fill the void left behind by the loss of George, but I pray the Floyd family find lasting peace and comfort in this verdict and are inspired by the path of justice and equality George's death has propelled our nation to take," said U.S. Rep. Charlie Crist, D-Fla.
"We will and must continue to work towards a better, more just and equal tomorrow – where the color of our skin does not determine whether we get to live or die," Crist continued. "I pray for the Floyd family, I pray for Minneapolis, and I pray for our nation. Justice has been served. May George Floyd rest in peace."
On Tuesday, U.S. Rep. Val Demings, D-Fla., and U.S. Rep. Jim Jordan, R-Ohio, engaged in a fiery exchange at a U.S. House Judiciary Committee over law enforcement. Demings, who served more than a quarter of a century in law enforcement and rose to become police chief of Orlando, weighed in on the verdict after the committee meeting.
"Justice has prevailed. But this is not a happy day, because this day never should have happened. George Floyd's life mattered, and but for the tragic actions of Derek Chauvin, Mr. Floyd would be alive. Law enforcement exists to uphold a sacred trust. I am grateful for the hundreds of thousands who remember their oath and do the job well every day. As we heal as a nation we must not rest. We must continue to have a sense of urgency to come together and work together with one purpose in mind: to do better," Demings said.
Fewer Florida Republicans on Capitol Hill weighed in after the verdict.
Forbes reported that U.S. Sen. Rick Scott, R-Fla., said he was not sure about the verdict since he did not follow the trial.
"I don't know the facts," Rick Scott told the media. "Look, it's horrible what happened. I couldn't tell you. I didn't follow the whole trial… but I believe in the judicial system. Both sides presented their case."
Scott's office reached out to Florida Daily on Thursday.
"We're blessed to live in a country with a strong judicial system that holds bad actors accountable. What happened to George Floyd was tragic and my heart goes out to the Floyd family," Scott told Florida Daily.
U.S. Rep. Neal Dunn, R-Fla., sounded much more certain that the jury reached the correct decision.
"Today, justice was served. Derek Chauvin broke the law, and now, he is being held accountable for his actions. I believe the jury made the right decision based on the evidence presented," Dunn said. "It's important to remember that the few do not represent the many and that there are far more positive things local law enforcement officers do for our communities than negative. I am incredibly grateful for the law enforcement officers who protect and serve our communities. That said, those who break the law must be held accountable.
"I am praying for the city of Minneapolis and their police department, as well as George Floyd's family. Additionally, I pray for our country to heal in the days ahead," Dunn added.
U.S. Rep. Byron Donalds, R-Fla., weighed in on the decision on Wednesday.
"Our constitutional republic is predicated on the belief that you are innocent until proven guilty, and one's fate is to be determined by an impartial judicial system that is ultimately in the hands of a jury of your peers—we saw that today. The fight for equal justice in America did not come easy. We must all acknowledge the tremendous advancements we as a nation have achieved in which has provided equal justice under the law for decades, but the work is far from over," Donalds said.
"The murder of George Floyd demonstrated a reckless disregard for human life by a public servant who swore an oath to protect and serve the people of Minneapolis and by no means represents the majority of police in America today. Today and every day, Americans should celebrate the fact that we live in a nation that awards every person their day in court and the opportunity for justice to prevail under the blindfold of Lady Justice," he added.
Reach Kevin Derby at kevin.derby@floridadaily.com.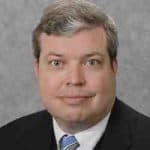 Latest posts by Kevin Derby
(see all)