The U.S. House passed the "American Rescue Plan Act," a $1.9 trillion stimulus proposal which is now headed to President Joe Biden's desk.
The bill passed on a 220-211 vote with two Democrats joining a united GOP in opposing it. Party lines held in the Florida delegation with all of the Democrats from the Sunshine State backing the proposal and all the Republicans opposing it.
The proposal expands the national vaccination program, sends $1,400 to most Americans, sends almost $130 to help schools reopen and send $350 billion to state and local governments hurt by the pandemic.
Just like the first vote on the bill at the end of last month, party lines held in the Florida delegation with every Democrat supporting the measure and every Republican voting against it.
"I am happy we passed the American Rescue Plan," U.S. Rep. Al Lawson, D-Fla. "This bill will help a lot of North Florida families who are struggling to get by, provide the resources to get additional vaccines to the areas that need them most, put money into families' pockets, return children safely to the classroom and put people back to work. As Floridians continue to suffer from the fallout associated with the pandemic, we must make sure our cities and counties have the resources to combat this crisis and help our communities to rebuild."
"This week is one of great progress and promise for all Florida families, our communities, and small businesses. I was proud to join my fellow Democratic colleagues in support of the American Rescue Plan," said U.S. Rep. Alcee Hastings, D-Fla. "With tens of millions of Americans infected, more than half a million lives lost, over 18 million Americans unemployed and millions more hungry and food and housing insecure, the people of Florida can be assured that 'Help Is On The Way,' thanks to Democrats' tireless work to enact this historic legislation.
Republicans in the Florida delegation pointed to their problems with the bill.
"I voted against this bill because, sadly, it was less focused on COVID relief for struggling families and more about paying off special interest," said U.S. Rep. Bill Posey, R-Fla. "The provisions I support in the bill are overwhelmed with hundreds of billions of dollars in wasteful and unrelated spending. It's disappointing that Speaker Pelosi would not allow even a single amendment to be offered on this $1.9 trillion spending bill. Ultimately, the legislation passed narrowly, demonstrating how disconnected this bill is from the lives of most Americans."
"Today, I again voted against Nancy Pelosi's so-called relief bill. Not only is it bad for Florida – which continues to recover from our pandemic due to reopening our economy – but bad for the country. Rather than spend the nearly $1 trillion in unspent relief funds, Democrats are ramming through a bloated $1.9 trillion package that prioritizes blue state bailouts rather than targeted relief," said U.S. Rep. Michael Waltz, R-Fla. "In December, unemployment fell in Florida from 6.1 percent to 5.1 percent. This is coming from a state with roughly the same population as New York but with half the state budget. We shouldn't enable poor governance by bailing out New York and California for their lack of leadership and fiscal responsibility. They are more interested in catering to their special interest union groups rather than the greater population.
"Additionally, this bill enables up to $430 billion in cuts to Medicare, costing Florida's seniors $30 billion over the next decade," Waltz added. "Today solidifies $5.5 trillion in COVID stimulus from the federal government – more than the GDP of all countries except the U.S. and China. This bill is asinine and a fiscal recipe for disaster for a country that continues to see our recovery drastically improve. Nearly $1 trillion in COVID funding remains unspent and more than a third of the money in this bill won't be spent until 2022, yet Democrats are claiming urgency. We need to continue to prioritize reopening our economy and giving targeted relief to Americans who actually need it."
Reach Kevin Derby at kevin.derby@floridadaily.com.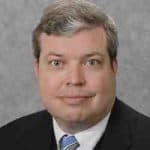 Latest posts by KEVIN DERBY
(see all)