Republicans in the Sunshine State have finally gotten wise when it comes to medical marijuana.
Back in 2016, a strong majority of Florida voters–more than 71 percent–voted for Amendment 2 which expanded medical marijuana use across the state. Republicans had two years to enact the amendment and made some efforts but held off on allowing smokable medical marijuana in Florida.
With Tallahassee thinking it knew better than a supermajority of Florida voters, someone was going to make political hay out of the state government's inaction on medical marijuana.
Democrat Nikki Fried. Back in June, Fried, a lobbyist and attorney who was largely unknown to most Florida voters, launched a bid to be Florida's agriculture commissioner and she made medical marijuana the chief issue of her campaign.
"There is no clearer example of our broken government than medical marijuana," Fried said as she launched her campaign.
Apparently, Florida voters agreed with Fried. While Republicans won every other statewide office in Florida, Fried edged Republican Matt Caldwell to be agriculture commissioner.
Republicans in Tallahassee quickly responded and, this week, Gov. Ron DeSantis signed a bill into law allowing smokable medical marijuana in Florida.
"Over 70 percent of Florida voters approved medical marijuana in 2016," said DeSantis. "I thank my colleagues in the Legislature for working with me to ensure the will of the voters is upheld. Now that we have honored our duty to find a legislative solution, I have honored my commitment and filed a joint motion to dismiss the state's appeal and to vacate the lower court decision which had held the prior law to be unconstitutional."
No Republican official pushed harder for medical marijuana in recent years than U.S. Rep. Matt Gaetz, R-Fla., and he weighed in last week after the Legislature approved the bill to send to DeSantis.
"On January 17th, Governor Ron DeSantis, John Morgan and I called upon the Florida Legislature to repeal Florida's ban on smokable medical marijuana. Today, the Legislature did the right thing and successfully responded to our call. Governor DeSantis isn't just making promises, he's keeping them. And all Floridians are better for it," said Gaetz.
Yes they are–and so is our government in Tallahassee when it responds to the will of the voters.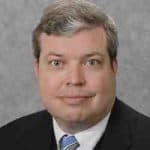 Latest posts by Kevin Derby
(see all)