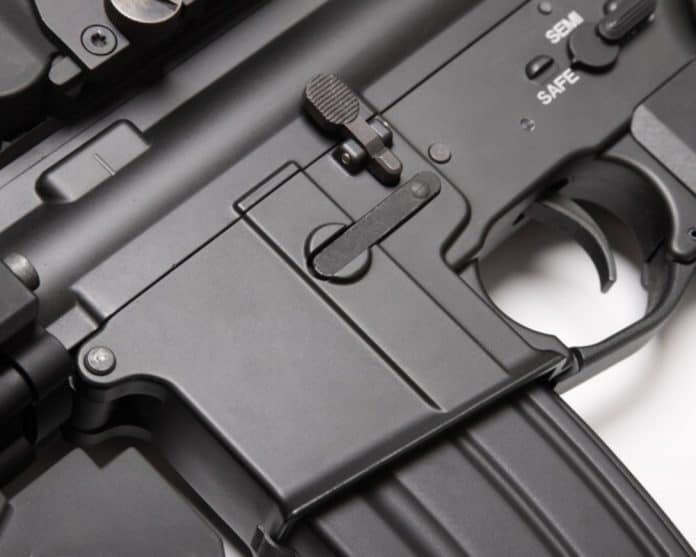 With Congress returning from its August recess, gun violence will be front and center with Florida congressional Democrats signaling they will support gun control proposals.
Now some Florida cities, mostly run by Democrats, are bringing back the idea of local gun buyback programs that, they insist, will get weapons off the streets.
Under many of the proposals, cities will pick a day, normally a Saturday morning, when local residents can voluntarily hand over their guns to authorities with no questions asked. In return, the residents will receive gift cards and other rewards, sometimes upwards to $250. The local governments normally finance the gun buybacks with taxpayer dollars and funds from local agencies.
In South Florida, between 2013 to 2016, Miami Dade County ran gun buyback programs and  advertised them with phrases like "Surrender Guns and Receive Gift Cards." Any person could drop off a firearm with no questions asked and, in exchange, receive gift cards worth up to $200.Individuals who turned in what police perceived to be an assault rifle would get a higher value gift card.
In Central Florida in 2016, 14 separate law enforcement agencies promoted the "Kicks 4 Guns" buyback program. People turning in guns received $50 gift cards or a pair of shoes.
This past March, Hollywood held a gun buyback program offering Publix gift cards anywhere from $75 to $250. In June, police in Daytona Beach held a program offering people who surrendered firearms, no questions asked, a $50 gift card.
Gun control groups like Brady and Moms Demand Action applaud these efforts, insisting they will get these "military-style weapons" off of Florida streets.
But some question if the buyback programs really work.
"I'm not convinced," said Jamie Copenhaver, a former detective for the Orange County Sheriff's Office. Copenhaver has also been a Fox News security analyst on crime issues.
Copenhaver said, in many of the buyback programs, despite guns being turned, there has not been a decrease in the number of criminals using a gun to commit a crime. Copenhaver noted that in the Miami-Dade buyback program, over the course of a single year, only 128 guns were collected. In the Hollywood buyback program, only 65 firearms were reported to be turned in. The guns being turned in ranged from BB guns, pistols, shotguns and semi-automatic rifles. In the Central Florida buyback programs, there were only 700 handguns, shotguns and rifles collected.
"You mean to tell me with the millions of guns in the U.S. and Florida and this small percentage of guns being turned in is really going to stop shootings? No way," Copenhaver said.
Last month, Lacey Wallace, an assistant professor of criminal justice at Pennsylvania State University, published an article which found local gun buyback programs have not done much to reduce crime. The article was republished by UPI.
Wallace also went over other flaws in gun buyback programs, including almost 25 percent of the guns turned in not working and many of the firearms that were turned in were worth less than the cash incentive being offered in return.
As for firearms turned in, according to local law enforcement agencies, guns that are not in good working order are melted. Guns they work properly are distributed among various agencies for use by law enforcement officials.
Reach Ed Dean at ed.dean@floridadaily.com.