This week, the Florida Office of Insurance Regulation offered some guidelines for insurers dealing with workers' compensation coverage and telehealth matters as the COVID-19 pandemic continues.
State CFO Jimmy Patronis weighed in on the guidelines on Tuesday.
"As we work together to fight COVID-19 in our communities, my office has been working closely with the Office of Insurance Regulation to ensure the insurance industry is stepping up for Floridians," Patronis said. "Today, insurers were reminded that first responders, health care workers, and others that contract COVID-19 due to work-related exposure are entitled to protections under Florida's workers' compensation law. This is vital coverage for these brave men and women risking their health and safety on the front lines of this pandemic.
"Health insurers were also advised to take full advantage of technology and broaden the use of telehealth as we work to maintain important social distancing guidance from health officials while still providing critical health services. I thank Commissioner Altmaier for his hard work and continued guidance to the insurance industry on measures to protect and assist Floridians during these challenging times," Patronis added.
Insurance Commissioner David Altmaier also talked about the new guidelines.
"First responders, health care workers, and others who contract COVID-19 due to work-related exposure would be eligible for workers' compensation benefits under Florida law. I have directed insurers to comply with all provisions of Florida's Workers' Compensation Law and will take appropriate action in the event of non-compliance," Altmaier said.
"My team is committed to developing solutions that provide relief for policyholders at this time, including broadening access to telemedicine to help alleviate hurdles for Floridians attempting to utilize telehealth services. I thank CFO Patronis, Governor DeSantis, and the Florida Cabinet for their response to COVID-19 and will continue to work closely with Florida officials to best serve Floridians," he added.
Reach Kevin Derby at kevin.derby@floridadaily.com.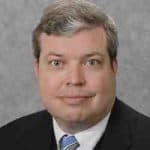 Latest posts by KEVIN DERBY
(see all)