Elected officials from across the Sunshine State reacted after the Florida Department of Health announced that two residents of the state's west coast tested positive for coronavirus.
On Sunday night, the department announced that "one adult resident of Hillsborough County and one adult resident of Manatee County" tested positive for coronavirus. "Both individuals are isolated and being appropriately cared for," the department noted on Twitter.
On Monday, U.S. Sen. Rick Scott, R-Fla., weighed in on the news and increasing reports of coronavirus across Latin America.
"My top priority is the health of Floridians," Scott said. "I'm calling on the U.S. Department of Homeland Security to immediately increase screening procedures at every one of Florida's international airports. We must also work with the newly-infected countries to make sure they are conducting proper screenings of outgoing passengers. With new cases reported in Florida, as well as the increased threat of the Chinese coronavirus from Latin America, we have to do everything we can to prevent the virus from spreading in our state – and that starts with the thorough screening of travelers. I've been in constant contact with federal, state and local officials, and am confident they have the resources to keep families safe, but everyone must stay vigilant."
U.S. Rep. Kathy Castor, D-Fla., who represents parts of Hillsborough County, also weighed in on Monday.
"Last night we learned of the first two presumptively-positive cases of coronavirus in Florida, including one in Hillsborough County. The patient reportedly has a history of traveling to Italy, and is currently isolated at home while receiving care," Castor said. "The American people need a well-coordinated response to keep them safe and prevent the spread of the virus, so this week I will support a strong, strategic funding package for the Centers for Disease Control (CDC) and for expedited vaccine development. We must ensure that our health professionals have the tools they need for prevention, care and communication.
"I am told that all three Florida Department of Health labs — Tampa, Miami and Jacksonville — are now capable of testing for novel coronavirus. This is critical to addressing future cases, and keeping us all safe. Results can now be available within 24 to 48 hours. Thank you to our public health professionals here across Florida for being on the front lines for us and working diligently to care for and protect our community," Castor added.
"There are some consistent recommendations for all of us to observe on behalf of ourselves and our families. The Florida Department of Public Health recommends washing your hands frequently with soap and water for at least 20 seconds, especially after using the restroom, before eating, and after coughing, sneezing or blowing your nose. Also, please stay home if you are sick," Castor continued.
"Florida could be more prepared, however, if the GOP-led legislature and state officials expanded health services under Medicaid and ended its federal lawsuit against the Affordable Care Act, pre-existing conditions coverage and the millions of our neighbors who rely on affordable health insurance.  Florida is one of the last states to expand Medicaid and is leaving over $13 Billion of our tax dollars (over next five years) in Washington, D.C. – monies that could be used to ensure health services are available to hundreds of thousands of our neighbors and our hospitals," Castor said in conclusion.
U.S. Rep. Vern Buchanan, R-Fla., who represents parts of Hillsborough County and Manatee County, called for quick congressional action, including increasing federal funds to fight coronavirus.
"We need to boost funding to make sure Florida and the rest of the country have the resources they need to properly test for and contain COVID-19," Buchanan said on Monday. "The time to act is now."
"Speed is critical to containing the threat," Buchanan added.
"Developing a reliable rapid test is critical to dealing with a contagious virus," Buchanan continued, calling for Congress to "stop the partisan games and get to work.
"We need to accelerate development of a vaccine, implement proper quarantine procedures and ensure the safety of health workers," Buchanan said in conclusion.
In Tallahassee, Florida Chief Financial Officer (CFO) Jimmy Patronis weighed in on first responders being ready to respond if needed.
"Florida's first responders have been preparing for the coronavirus for weeks and stand ready to protect our communities. My office has hosted several statewide calls and roundtables with the Florida fire service community to ensure they have the tools they need to combat this virus. As information continues to rapidly flow, we'll continue coordinating with fire chiefs and other first responders to ensure they're getting their questions answered. Additionally, the State Fire Marshal's Office administers the State Emergency Response Plan, so we can facilitate the movements of critical assets in case a region needs it," Patronis said.
Reach Kevin Derby at kevin.derby@floridadaily.com.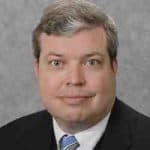 Latest posts by KEVIN DERBY
(see all)