Two South Florida Democrats–U.S. Rep. Alcee Hastings and Debbie Wasserman Schultz–joined U.S. Rep. Jackie Walorski, R-Ind., to write Centers for Medicare and Medicaid Services (CMS) Administrator Seema Verma urging that CMS work with states and update its own National Coverage Determination (NCD) to more closely align Medicare and Medicaid coverage guidelines with the Women's Health and Cancer Rights Act of 1998 (WHCRA) to ensure full coverage of post-mastectomy breast reconstruction procedures.  The representatives insisted nipple-areolar complex (NAC) tattooing is the necessary final stage of the post-mastectomy breast reconstruction procedure and should be covered for breast cancer patients who choose to undergo it.
Other members of the Florida delegation who signed on the letter to Verma include Democrat U.S. Reps. Kathy Castor, Val Demings, Debbie Mucarsel-Powell, Darren Soto and Frederica Wilson and Republican U.S. Rep. Vern Buchanan.
The letter was as follows:
As members of Congress, we are requesting the Centers for Medicare and Medicaid Services (CMS) review Medicare and Medicaid's coverage of post-mastectomy breast reconstruction nipple-areolar tattooing. With surgical and clinical advancements in breast cancer reconstruction, the number of women pursuing breast reconstruction has trended upward. Post-mastectomy breast reconstruction is now universally recognized as a gold standard component of comprehensive breast cancer treatment. We want to work with you to ensure that patients covered by Medicare are able to access nipple-areolar tattooing.
Women that are interested in breast reconstruction usually have three options. Selection of an option is dependent on the extent of a patient's disease, reconstructive goals, and quality of tissue available for reconstruction. The final stage of reconstruction is the nipple-areolar complex, fully restoring the breast to a natural, symmetric appearance that would otherwise be incomplete. This is achieved by a combination of tattooing with or without the addition of a surgical procedure to create a nipple. Tattooing alone is at times the only option for nipple-areolar reconstruction in patients that may have damaged tissue due to radiation therapy or simply want to avoid an additional surgical procedure.
Despite the fact that the Women's Health and Cancer Rights Act of 1998 (WHCRA) provides protections to patients who choose to have breast reconstruction in connection with a mastectomy, there are significant grey areas in how to interpret the law especially related to nipple-areolar tattooing. Furthermore, language describing coverage details remains vague, and in some instances may be limited to procedures that are considered "medically necessary," further blurring potential interpretations of the law concerning nipple-areolar tattooing. Not surprisingly, coverage varies widely across private insurance companies, Medicare, and Medicaid.
Currently, Medicare pays for breast reconstruction based on the requirement of the WHCRA, however, it is not legally required to follow the WHCRA. Since Medicare is not obligated to follow the WHCRA, coverage provided to patients can change at any time. What is meant by "medical necessity" is even more unclear for Medicare and there is no strict guidance as to what this term encompasses. In addition, Medicaid does not include the requirements of the WHCRA in its mandatory requirements.
In order to achieve consistency with Medicare and Medicaid, we strongly encourage CMS to update its Medicare Medical National Coverage Determination to ensure that breast reconstruction is inclusive of nipple-areolar tattooing for each patient that is medically eligible. Furthermore, to ensure this certainty for those patients covered under Medicaid, we urge CMS to work with states to adopt the WHCRA and clearly describe nipple-areolar tattooing as a medically necessary component of reconstruction following a mastectomy.
We request CMS consider updating Medicare's coverage and Medical National Coverage Determination to include the following WHCRA and tattooing provisions related to breast reconstruction:
Reconstruction of the breast that was removed by mastectomy
Surgery and reconstruction of the other breast to make the breasts look symmetrical or balanced after mastectomy
Any external breast prostheses (breast forms that fit into your bra) that are needed before or during the reconstruction
Any physical complications at all stages of mastectomy, including lymphedema (fluid build-up in the arm and chest on the side of the surgery)
Tattooing of the nipple-areolar complex:

State nipple-areolar complex tattooing is medically necessary as part of breast reconstruction (CPT codes 11920, 11921, 11922);
Covered when performed by a physician or prescribed by a physician to a licensed tattoo artist.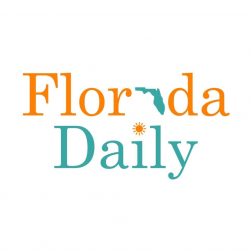 Latest posts by Florida Daily
(see all)