On Friday, the Florida Department of Economic Opportunity (DEO) announced the unemployment rate in the Sunshine State stood at 10.4 percent in June, down from 13.7 percent in May as the state continues to face the coronavirus pandemic.
Across the nation, the unemployment rate stood at 11.1 percent in June.
"Florida businesses gained 292,800 private-sector jobs over the month and Florida's labor force climbed 1.5 percent over the month which continues to show that Floridians are searching for work and businesses are creating jobs," DEO noted.
"The state lost 541,800 jobs over the year, a decrease of 6.1 percent. Nationally, the number of jobs fell 8.6 percent over the year," DEO added.
Gov. Ron DeSantis did not weigh in on the numbers on Friday though state CFO Jimmy Patronis offered his take on them.
"Today's news that Florida's unemployment rate dropped by over three percentage points is the kind of good news we need to hear as our state and nation continue dealing with this global pandemic," Patronis said on Friday. "No doubt, the success of our state is tied to a good economy. Florida business owners and workers are how we fund our schools, our hospitals and provide for any other number of critical government services. It's also how families put food on the table. Each and every day I'll keep rooting for Florida businesses who are working their tails off to succeed and hopefully get back to normal."
Lafayette County had the state's lowest unemployment rate at 4.9 percent, followed by Union County at 5.6 percent and DeSoto County, Wakulla County and Gilchrist County which all stood at 5.9 percent.
Central Florida continues to face high unemployment. Osceola County had the highest unemployment rate in the state at 22.9 percent followed by Orange County at 17.2 percent, Lake County at 14.3 percent and Polk County at 14.1 percent.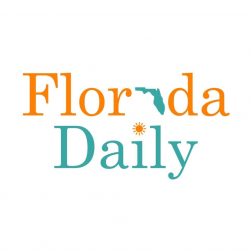 Latest posts by Florida Daily
(see all)