Last week, state Reps. Andrew Learned, D-Brandon, and Spencer Roach, R-Ft. Myers, introduced a proposal to regulate medical marijuana and hemp laws in the Sunshine State.
The legislators noted the bill "would be the first major update to the medical cannabis statutes since the constitutional amendment passed over five years ago. Bringing together both sides of the historical debate" and presented it as a "bipartisan compromise that will save patients over 60 percent on the cost of their medicine, extend the telehealth executive order, and keep harmful products off shelves and away from kids"
"This bill represents the best of bipartisan compromise in your Florida House," said Rep. Learned. "We are working to deliver significant cost savings for patients, make the program more user-friendly, and at the same time ensure safety for both patients and our children."
"This is a true bipartisan effort to ensure patients have access to a safe medical marijuana program as demanded by an overwhelming majority of Florida voters in 2016, by putting common sense safeguards in place to develop standards, increase transparency, and keep MMJ products away from children," said Roach.
The bill "provides and revises requirements relating to regulation of medical use of marijuana; creates Medical Marijuana Testing Advisory Council; prohibits certified medical marijuana testing laboratory from having economic interest in or financial relationship with medical marijuana treatment center; requires hemp extract and hemp extract products distributed in state to be registered with DACS; provides application requirements; prohibits sale of hemp extract and hemp extract products intended for ingestion to certain persons."
So far, there is no companion measure over in the state Senate.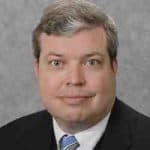 Latest posts by Kevin Derby
(see all)