 Last week, Florida Surgeon General Dr. Scott Rivkees announced three appointments to the Department of Health's executive leadership team.
Courtney Coppola has been promoted to Chief of Staff and will also serve as the Department's Marijuana Coordinator. Alberto Moscoso will serve as Communications Director, Emerson George as Deputy Communications Director and Andrew Love as Legislative Planning Director.
Lt. Gov. Jeanette Nuñez applauded the promotions last week.
"I would like to congratulate Courtney Coppola on her promotion to Chief of Staff, and welcome Alberto Moscoso and Drew Love as new hires to the Florida Department of Health. In your respective roles, you each will play an instrumental part in establishing a renewed vision and commitment to the health across our state. You will also be a crucial asset to the great leadership Surgeon General Rivkees has already set in motion. I wish you all continued success," said Nuñez.
"I am excited to bring aboard such a dedicated group of professionals to assist in accomplishing the Department's mission," said Rivkees. "I am confident that they will work hard to improve the health of all people in Florida while leveraging their years of experience to help lead the Department's staff through the upcoming legislative session and beyond."
As Marijuana Coordinator, Coppola is responsible for overseeing and coordinating Florida's medical marijuana program and emerging marijuana issues in the state. She most recently served as Director of the Office of Medical Marijuana Use and has been on the forefront of developing, implementing and educating on the processes and rules governing Florida's medical marijuana program since joining the Department of Health as the Statewide Coordinator for the Office of Compassionate Use in September 2015. She attended Florida State University where she received a Bachelor of Science in Political Science and a Master of Science in American Politics and Public Policy.
Moscoso previously served as Communications Director for the Florida Division of Emergency Management, where he managed the State Emergency Response Team's communications efforts during dozens of emergency events, including Hurricanes Irma and Michael. Prior to his time at the Division, Moscoso served as Press Secretary for the Florida Department of Corrections. A former Army Aviator, he received his Bachelor and Master of Arts in International Affairs from Florida State University.
George previously served as Communications Director for several members of Congress, including U.S. Rep. John Rutherford, R-Fla.. A veteran political communicator with an emphasis on crisis management and rapid response, he has also worked on several political campaigns. A Tallahassee native, Emerson attended the University of Mississippi where he was Vice President of the Student Body, graduating with a Bachelor of Arts in Political Science.
Love most recently worked as a consultant for Southlake Solutions, LLC where he represented his clients' interests for a variety of legislative and non-legislative issues. Before working at Southlake Solutions, Love was the Legislative Affairs Director for Florida Citrus Mutual. Love also has prior experience in the health policy field due to his previous service with the Department as a senior legislative analyst. In that role, he worked closely with all the Department's program areas while pursuing its legislative priorities. He received his Bachelor of Science in Agriculture with a major in Animal Science and a minor in Agricultural Law and History.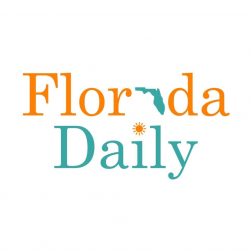 Latest posts by Florida Daily
(see all)