Leaders across the Sunshine State weighed in after Gov. Ron DeSantis unveiled his $96.6 budget proposal on Thursday. The governor's proposal is $4.3 billion more than last year's budget due mostly to federal funds as the number of Floridians enrolled in Medicaid continues to increase.
Not surprisingly members of the DeSantis administration cheered the proposal including Office of Financial Regulation (OFR) Commissioner Russell Weigel.
"The Florida Leads Budget will help the Office of Financial Regulation ensure the growth of Florida's financial services industry and protect Floridians from financial fraud. I thank Governor DeSantis for his efforts to provide an environment for innovation and expansion of the financial services industry in Florida," Weigel said.
Florida Office of Insurance Regulation (OIR) Commissioner David Altmaier also backed the proposal.
"This budget demonstrates Governor DeSantis' strong dedication to the state of Florida. During these unprecedented times, I am grateful for the Governor's leadership and support, which allows OIR to maintain a steady focus on cultivating a stable insurance market for Florida consumers and businesses," said Altmaier.
Democrats from the Sunshine State criticized the proposal, including state Agriculture Commissioner Nikki Fried.
"Everyone recognizes the historically poor fiscal situation facing our state, which is why our department submitted a fiscally responsible $163 million budget request, a significant reduction from our $259 million 2020-21 request," Fried said. "This budget meets the bare minimum standards to operate our department's wide-ranging responsibilities, from promoting Florida agriculture and feeding children to supporting our wildland firefighters and law enforcement personnel. The proposed budget mostly meets those bare minimums, but it's disappointing that when our hardworking farmers and ranchers most need help due to hundreds of millions in losses, this budget proposes cutting Fresh From Florida funding not only $500,000 in the coming year, but actually takes back $680,000 from the current budget. With environmental protection being touted today as a priority, it's also disappointing that one of Florida's best environmental conservation tools would once again receive zero funding. We look forward to working with the Legislature to advocate for these common-sense priorities."
Everglades Foundation CEO Eric Eikenberg praised parts of the proposal, noting that DeSantis called for $625 million for Everglades restoration and advancing water quality.
"On behalf of the Everglades Foundation and countless Everglades enthusiasts, I thank Governor DeSantis for including $625 million for clean water initiatives, including $473 million for Everglades restoration, in his budget recommendations for the next fiscal year. The governor has been a leader on environmental and water issues in our state, and his continued commitment to our Everglades is the type of direction and stewardship that Florida needs," Eikenberg said.
"This continued investment in America's Everglades will not only help build critical water infrastructure that will advance the restoration of a national treasure, but it will create and save jobs, boost our state's tourism-based economy, and yield tangible benefits for Floridians. This funding has always been important, but it is essential now to support Florida as our economy rebounds from the impacts of the pandemic," Eikenberg added. "We look forward to working with the Florida Legislature as they form their budget."
Natalie Kelly, the CEO of the Florida Association of Managing Entities, stressed that DeSantis made mental health services a priority in the budget proposal.
"This pandemic threatens not only physical health, but also it threatens mental health. We're seeing increases in opioid overdoses, substance use disorders and mental health issues, such as depression and anxiety," said Kelly. "I applaud Governor DeSantis and First Lady DeSantis for their continued support of Florida's behavioral health services, which are essential to helping people live to their fullest potential."
With the governor proposing $423.3 million for affordable housing programs from the State and Local Government Housing Trust Funds, Florida Housing Finance Corporation Board Chairman Ron Lieberman had kind word for the proposal.
"Providing sustainable, affordable housing for families in Florida continues to be the mission of Governor DeSantis and the Florida Housing Finance Corporation. Our continued commitment and this funding will go a long way in assisting households that are most in need, especially as we recover from this pandemic," Lieberman said.
"Since taking office, Governor Ron DeSantis has been a strong advocate for housing. Together, the governor and the Legislature appropriated more than $550 million for fiscal year 2020-21 in housing, disaster relief and pandemic funding, while aiding tens of thousands to find safe, stable, affordable housing. This money also provided significant economic impact in communities throughout our state," said Florida Housing Executive Director Trey Price.
Reach Kevin Derby at kevin.derby@floridadaily.com.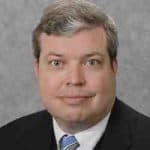 Latest posts by Kevin Derby
(see all)
Laurel Lee Backs Marco Rubio's, Scott Franklin's Bill to Help Florida Specialty Crop Producers With Insurance Coverage

- December 6, 2023, 10:00 am

Neal Dunn Warns DHS that Chinese Nationals Entering the U.S. Through the Northern Mariana Islands

- December 6, 2023, 6:00 am

Greg Steube Wants to Reform Flight Access, Gate Passes for Caregivers, Parents, and Guardians

- December 5, 2023, 8:00 pm