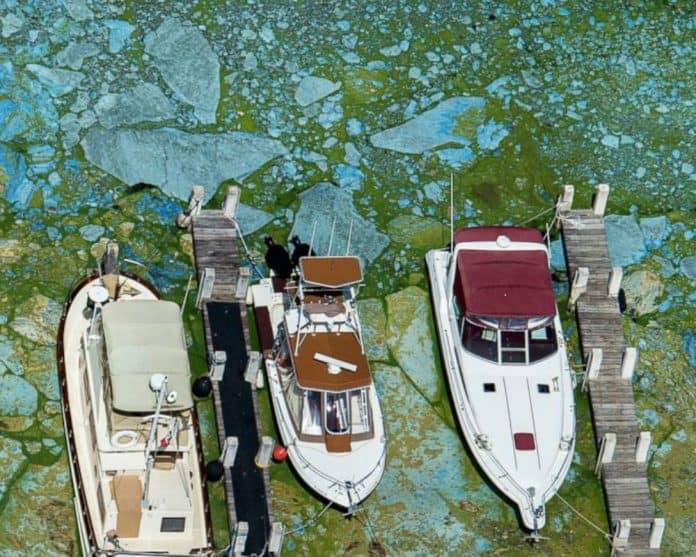 This week, U.S. Rep. Francis Rooney, R-Fla., announced he will hold a roundtable on Harmful Algal Blooms (HAB) that will be held on May 7.
"Harmful Algal Boom outbreaks trigger major health concerns, cripple our local economy, generate property damage, and inflict serious environmental destruction," Rooney said on Tuesday. "Responding to HABs requires a collaborative federal, state and local government effort.  I am encouraged that these key agency officials are coming together to help our community prepare for future algae outbreaks. Our actions today can lead to a better tomorrow with our communities knowing that we have a system in place to handle every natural disaster."
The event will be held at the Emergent Technologies Institute at Florida Gulf Coast University.
So far participants include:
Centers for Disease Control and Prevention (CDC) – Senior Scientist and Environmental Epidemiologist at the National Center for Environmental Health (NCEH), Dr. Lorraine Backer
Environmental Protection Agency (EPA) – Region 4 Acting Regional Administrator, Mary Walker
NOAA – Program Manager of the Ecology and Oceanography of Harmful Algal Blooms (ECOHAB) Program and the Prevention, Control, and Mitigation of Harmful Algal Blooms (PCM HAB) Program, Dr. Quay Dortch
Florida Department of Emergency Management
Florida Department of Environmental Protection – Secretary Noah Valenstein
Florida Department of Economic Opportunity – Director Ken Lawson
Lee County Government
Collier County Government
City of Cape Coral
City of Fort Myers
City of Fort Myers Beach
City of Sanibel
City of Bonita Springs
Village of Estero
Lee Memorial Health
FGCU
"The mission of the roundtable is for federal, state, and local agencies and entities to share best practices and procedures to address the damaging impacts from HABs," Rooney's office noted."Unfortunately, the current federal response to HABs is not comparable to the response to other natural disasters, like hurricanes, but the major safety and health ramifications of HABs are equal if not greater.  This is an opportunity to discuss the short and long-term health effects related to exposure to HABs which could lead to future evacuations for people living near the affected water with respiratory issues.
"Additionally, the environmental destruction created by last year's outbreak was overwhelming and required local municipalities to remove 2,000 tons of sea life from our beaches and shorelines. Grouper, manatees, dolphins and sea turtles are some of many marine creatures that washed onto our beaches and led to massive loss of income to our real estate, fishing, and tourism industries. We are still suffering from the long-term sea life dead zones," the congressman's office added.
"These ramifications of HAB outbreaks are placing undue strain on local governments, that must shoulder the responsibility of cleanup efforts. After a hurricane, debris cleanup is reimbursable at the federal level, however, the debris cleanup from HABs is not. Yet, municipalities handle the removal of HABs in a similar manner to removing debris after a hurricane. Last year, local municipalities spent over $2 million removing more than 400,000 gallons of blue-green algal blooms from local waterways," Rooney's office continued. "There are many concerned citizens living near the harmful algal outbreak zones and that population only grows during season which could lead to serious consequences.  We must have every procedure in place to control an outbreak no matter the time of year in which it occurs to prevent catastrophic health and economic outcomes."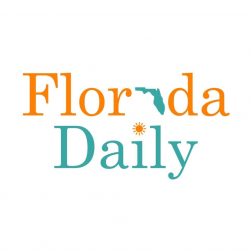 Latest posts by Florida Daily
(see all)