This week, U.S. Rep. Gus Bilirakis, R-Fla., teamed up with U.S. Rep. Mike Levin, D-Calif., the chairman of the U.S. House Veterans Affairs Committee's Subcommittee on Economic Opportunity, on a bill to "expand and strengthen Department of Veterans Affairs (VA) services for homeless veterans during the COVID-19 pandemic."
Bilirakis, who was the vice chairman of the House Veterans Affairs Committee when the GOP controlled the chamber, is the top Republican on the subcommittee.
The Florida Republican's office offered some of the details on the "Homeless Veteran Coronavirus Response Act" on Thursday.
"The COVID-19 crisis has affected tens of thousands of homeless veterans as shelters have closed and funding for vital services have become strained. The bill allows VA to use existing funds for a wider range of services; authorizes the Department to collaborate with outside organizations to facilitate shelters on its properties; loosens restrictions on Grant and Per Diem (GPD) payments; and requires VA to ensure veterans participating in VA homeless programs have access to VA telehealth services," Bilirakis' office noted.
"During this pandemic, we want to provide a safety net for our most vulnerable populations- especially those who have honorably served our nation," said Bilirakis on Thursday. "This bipartisan bill provides much needed emergency  relief as part of our larger initiative to end veteran homelessness."
"The coronavirus pandemic has exacerbated the crisis of veteran homelessness that we were already facing, and we must do more to get our nation's heroes off the streets," said Levin. "Our legislation takes commonsense steps to facilitate shelters, transitional housing, and other services for veterans and their families in the face of public health challenges. We must expand these services as soon as possible, and I hope this bipartisan bill can advance through Congress and get to the president's desk without delay."
The bill is getting the support of some leading House members including U.S. Rep. Mark Takano, D-Calif., the chairman of the committee, and U.S. Rep. Phil Roe, R-Tenn., who leads Republicans on it.
"As the COVID-19 pandemic exacerbates economic challenges and veteran unemployment rises to almost 12 percent, we must take immediate steps to assist the tens of thousands of homeless veterans," said Takano. "This new legislation from Subcommittee Chair Levin and Ranking Member Bilirakis will help ensure we can support our most vulnerable veterans throughout this crisis by providing food, safe shelter, and access to VA telehealth services."
"Supporting veterans who are homeless or at-risk by providing housing, healthcare, and other necessities has long been one of our Committee's top priorities," said Roe. "I am proud to cosponsor this bill today alongside Chairman Takano, Congressman Bilirakis, and Congressman Levin to continue our work to make sure that the most vulnerable veterans are taken care of during the COVID-19 pandemic and long after."
The bill was sent to the Veterans Affairs Committee and the Budget Committee.
Over in the U.S. Senate,  U.S. Sens. Dan Sullivan, R-Alaska, and U.S. Sen. Kyrsten Sinema, D-Ariz., are championing the bill. U.S. Senate Veterans Affairs Committee Chairman U.S. Sen. Jerry Moran, R-Kansas, and U.S. Sen. Jon Tester, D-Mont., the top Democrat on the committee, are also backing the bill.
Reach Kevin Derby at kevin.derby@floridadaily.com.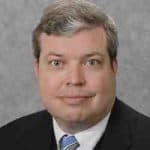 Latest posts by Kevin Derby
(see all)