This week, U.S. Rep. Gus Bilirakis, R-Fla., was able to get two bills focused on suicide prevention and mental health access through the U.S. House.
Bilirakis brought out the "Effective Suicide Screening in the Emergency Department Act" back in October. The bill "helps to create protocols for identifying, assessing and treating individuals in the E.R. who may be at risk for suicide."
The bill has the backing of U.S. Sen. Lisa Murkowski, R-Alaska, and U.S. Sen. Doug Jones, D-Ala., in the U.S. Senate. U.S. Rep. Eliot Engel, D-NY, is cosponsoring the measure as are more than a dozen other House members. Murkowski's bill is before the U.S. Senate Health, Education, Labor, and Pensions Committee where it has been since December.
The House passed Bilirakis' bill on a voice vote on Tuesday and the congressman pointed to a 2016  study that showed "that 11 percent of all emergency department patients exhibited suicidal ideation" but "only 3 percent of those patients were diagnosed by current screening tools." Bilirakis also pointed to figures noting "that up to 70 percent of patients who leave the emergency department after a suicide attempt never attend their first outpatient follow-up appointment."
"These staggering statistics make it clear that we need improved methods for identifying and assessing the suicide risks of emergency department patients," Bilirakis said. "As part of my long-term commitment to fixing our broken mental health care system, I want to be sure that we enhance the procedures surrounding the discharge of patients who have attempted suicide or exhibit suicidal ideation to maximize the likelihood that they obtain appropriate follow-up care. Our bill is the first step in making that happen. I appreciate the hard work of the Emergency Nurses Association on this important patient care issue and their support for this legislation.  I hope that my Senate colleagues will now expedite its passage so that it can begin saving lives."
Bilirakis also scored a win this week as the House passed the "Suicide and Threat Assessment Nationally Dedicated to Universal Prevention (STANDUP) Act" on a voice vote. U.S. Rep. Scott Peters, R-Calif., introduced the bill in June with Bilirakis as one of the chief cosponsors and top advocates for it. Other backers from the Sunshine State include U.S. Reps. Charlie Crist, D-Fla., Val Demings, D-Fla., Ted Deutch, D-Fla., Alcee Hastings, D-Fla., Stephanie Murphy, D-Fla., and Darren Soto, D-Fla.
"The bill requires states, schools and tribes to implement commonsense, evidence-based policies to prevent suicides in order to receive Project AWARE grants, which boost youth mental health awareness among schools and communities. The bill applies to grades 6 through 12, and would equip teachers, administrators and students with the skills they need to identify, intervene and get help for people who are at risk of harming themselves or others," noted Peters' office.
"Teaching students and school personnel to understand and recognize signs of violent or suicidal ideation in youth and their peers is crucial to stem the crises of youth suicide and violence," said Peters. "Early prevention can mean the difference between life or death, and giving schools the tools they need to prevent and react to threats before tragedy occurs ensures we are protecting our children and school safety."
"There is no higher priority than keeping our children safe," said Bilirakis. "By providing high-quality screening and prevention training to school staff and peers, we can identify threats before they materialize, and ensure that those who are at risk get the mental health treatment they need."
U.S. Sen. Cory Gardner, R-Col., introduced a related bill last year in the Senate. Gardner's bill is before the Health, Education, Labor, and Pensions Committee.
Reach Kevin Derby at kevin.derby@floridadaily.com.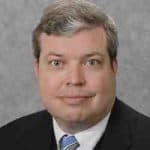 Latest posts by Kevin Derby
(see all)