Republicans may no longer control the U.S. House but U.S. Rep. Gus Bilirakis, R-Fla., is set to play a large role in the now smaller GOP caucus on veterans issues and on the whip team.
While he will no longer be the number two man on U.S. House Veterans Affairs Committee now that the Democrats control the chamber, Bilirakis will continue to play a major rule on veterans issues on Capitol Hill.
Last week, Bilirakis was named as the top Republican on the U.S. House VA Economic Opportunity Subcommittee.
"Bilirakis has served as a member of this influential Subcommittee for several years during which time he has been a passionate advocate for improving the Transition Process for military personnel as they reintegrate into civilian life.  He has also previously spearheaded initiatives to enhance GI Bill benefits, including protecting veterans from being preyed upon by unscrupulous learning institutions and ensuring that veterans cannot be penalized for bureaucratic delays in processing GI Bill payments," the congressman's office noted on Wednesday.
"There is more work to be done, especially when it comes to improving the transition process.  We want to ensure that veterans are poised to leverage their high quality training, real world experience and leadership skills when they enter the civilian workforce," said Bilirakis.
"I look forward to removing barriers to economic success that face veterans as they seek to advance their careers and provide for their families," Bilirakis added. "I am eager to partner with Subcommittee Chairman Paul Levin in a bipartisan manner to accomplish this important goal."
U.S. Rep. Phil Roe, R-Tenn., who leads Republicans on the House Veterans Affairs Committee, praised Bilirakis last week.
"I am excited to have Rep. Bilirakis continue in a leadership role on the committee and look forward to his new role as ranking member of the Subcommittee on Economic Opportunity. He has been a steadfast advocate for veterans and I know that he will be a great leader on this subcommittee, as well as a strong role model for our new committee members" said Roe.
That's not the only major role Bilirakis will have as the House GOP adjusts to life in the minority. Earlier in January, Bilirakis announced he was returning to the GOP leadership team.
Bilirakis is back on the Republican Whip team which he served on from 2007-2014 but he lost his spot on it due to breaking with the GOP over flood insurance.
"This leadership position will enable Bilirakis to have a voice in decision-making as he works to coordinate votes and a unified, conservative message of the Republican House members," Bilirakis' office noted when he was announced as part of the whip team.
"The American people are counting on their leaders to work together and get things done for the good of our country.  I look forward to serving in this leadership capacity once again, and working towards unifying my colleagues to pass meaningful legislation that keeps our country safe, strong, and prosperous," Bilirakis said when he announced his new role in the GOP leadership.
Now 55, Bilirakis has been on the Florida political stage for decades. His father Michael was elected to Congress in 1982 before his son won the congressional seat in 2006. During his father's tenure in Congress, Bilirakis often helped with his campaigns. In 1998, Bilirakis was elected to serve in the Florida House where he served eight years.
Kevin Derby can be reached at Kevin.Derby@floridadaily.com.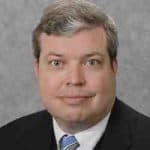 Latest posts by Kevin Derby
(see all)