 Former state Senate President Gwen Margolis died this week at the age of 85.
Margolis, the first woman to lead the Senate and the last Democrat to date to do so, spent more than four decades in Florida politics.
Elected to the Florida House to represent parts of South Florida in 1974, Margolis served three terms before being elected to the state Senate in 1980. She spent ten years in the Senate before rising to serve as president though she left Tallahassee to run for Congress in 1992, losing to Republican Clay Shaw that year.
After losing the congressional race, Margolis ran for the Dade County Commission where she served almost ten years before running again for the state Senate in 2002, winning a seat and returning to Tallahassee as part of the Democratic minority.
Six years later, Margolis ran for Miami-Dade County property appraiser. While Margolis was the top candidate in the general election, she did not win a majority and lost to Pedro Garcia in a December runoff.
Margolis bounced back yet again, going back to the state Senate for a third term in 2010, defeating former North Miami Mayor Kevin Burns in the primary. In 2012, Margolis easily handled Republican attorney John Couriel to keep her seat. At the end of last month, Gov. Ron DeSantis named Couriel to the Florida Supreme Court.
After her district was impacted by redistricting, Margolis ended her political career and did not run again in 2016.
Reach Kevin Derby at kevin.derby@floridadaily.com.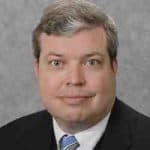 Latest posts by Kevin Derby
(see all)