 State CFO Jimmy Patronis went to bat this week for state Sen. Anitere Flores', R-Miami, proposal to offer firefighters cancer coverage.
Patronis and Flores teamed up on Tuesday to highlight her bill which would make employers offer insurance and death benefits for firefighters diagnosed with cancer. This bill has been in the Legislature the past three sessions but the various bills did not cross the finish line.
"We've got to step up for Florida's heroes—our firefighters," Patronis said. "These brave men and women face cancer at alarming rates and they need the resources necessary to fight this deadly disease. My own wife has battled cancer, so I know firsthand what a family deals with during diagnosis and treatment. That's why I have made it a top priority as state fire marshal to advocate for cancer coverage for firefighters, and I thank Sen. Flores for her hard work on this important legislation."
"Florida's firefighters are hometown heroes for our communities, and as they answer their call of duty they need to know that the state of Florida takes their health into account. SB 426, the Firefighter Cancer Coverage bill, has passed unanimously in two committees and I look forward to it becoming law and aiding firefighters and their families in their hour of need," Flores said.
Over in the House, state Rep. Matt Willhite, D-Wellington, and state Rep. Chris Latvala, R-Clearwater, are championing a related bill.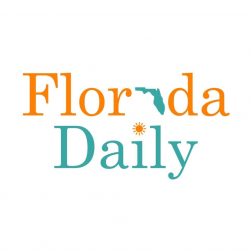 Latest posts by Florida Daily
(see all)