Towards the end of last week, Florida Chief Financial Officer (CFO) Jimmy Patronis called on Congress to "approve legislation which will increase banking options for the marijuana industry across the nation, including Florida's legitimate medical marijuana businesses."
Noting that medical marijuana businesses continue to grow after 2016 when Florida voters added Amendment 2 to the state Constitution, Patronis said Congress needs to change how banks handle accounts from these enterprises.
"Legitimate Florida businesses in our medical marijuana industry face incredible security threats and increased opportunity for criminal activity due to the troubling lack of banking solutions," Patronis insisted on Thursday.
"At no fault of their own, medical marijuana companies operating in our state are doing so as cash-only businesses and this is unacceptable. I ask Congress to step up and immediately approve legislation which will increase banking options for our country's marijuana businesses," Patronis added.
After eight years in the Florida House and serving on the state Public Service Commission (PSC), Patronis was named to his current post last summer by Gov. Rick Scott after Jeff Atwater resigned the position to take a job at Florida Atlantic University (FAU). Back in November, Patornis beat former state Sen. Jeremy Ring to win a term in his own right.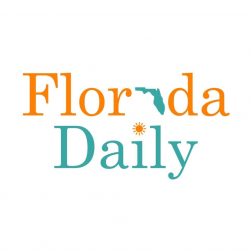 Latest posts by Florida Daily
(see all)