With young Floridians ready to go back to school, state Chief Financial Officer (CFO) Jimmy Patronis is urging families to look at how student loans will impact their financial futures.
On Monday, Patronis pointed to recent reports which found "student loan debt in the U.S. reached another all-time high of approximately $1.4 trillion in the first quarter of 2019 and increased by 116 percent in 10 years."
Patronis stressed the important role student loans can play for many Americans.
"Student loans make up the second-largest credit debt for Americans, trailing only mortgage loans," Patronis said. "Taking out a student loan is a huge decision which sometimes impacts your finances decades into your future. By using a loan calculator before making a major financial decision, you can see the effect it will have on your financial future. It's vital for students to understand what their loan payments will look like and to consider whether they can truly afford them."
Patronis showcased a "Student Loan Calculator" that his office set up online and urged Floridians to use it as they look to finance their higher education.
After eight years in the Florida House and serving on the state Public Service Commission (PSC), Patronis was named to his current post in the summer of 2017 by then Gov. Rick Scott after Jeff Atwater resigned the position to take a job at Florida Atlantic University (FAU). Back in November, Patornis beat former state Sen. Jeremy Ring to win a term in his own right.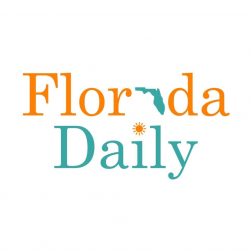 Latest posts by Florida Daily
(see all)