 On Wednesday, state Chief Financial Officer (CFO) Jimmy Patronis was joined by the Sumter County Sheriffs' Office in the Villages to announce the launch of "Be Scam Smart," which is a consumer protection initiative aimed at protecting seniors from fraud and scams amid COVID-19.
Due to COVID-19, Florida's elderly population remains at home and interacts with family and friends virtually, making them more susceptible to fraudsters. To empower Florida's seniors, the presentations from Patronis' Operation S.A.F.E. "Be Scam Smart" workshops, which cover topics such as scams, identity theft, annuities and reverse mortgages, are now available online and on demand. Floridians can view the first two videos at www.myfloridacfo.com/safe, with the final four videos available by the end of March. In addition, each year, seniors in the United States lose nearly $3 billion in scams.
"Florida currently ranks second in fraud and identity theft reports nationwide and fraudsters will stop at nothing to prey on our most vulnerable population, Florida's seniors. Recently, we've even seen scam artists use COVID-19 vaccines as a scam tactic. While these scam tactics are alarming, when it comes to fighting fraud, the best defense is a good offense, and the information in our Be Scam Smart presentations helps protect our seniors from financial schemes. Now, from the comfort of their own homes, Florida's seniors can access the videos and empower themselves in the fight against fraud. Thank you to the Sumter County Sheriff's Office and County Commissioner Craig Estep for their support as we work to protect Florida's seniors here in the Villages and throughout the Sunshine State," Patronis said.
Operation S.A.F.E., Stop Adult Financial Exploitation, is an outreach initiative provided by the Florida Department of Financial Services (DFS) designed to protect Florida's seniors from financial fraud and scams through education. In the Be Scam Smart video series, seniors will learn:
How to Spot Fraudulent Behavior – Are you at risk?
Common Scams that Target Seniors – Is this too good to be true?
How to Fight Identity Theft – Protect, Prevent, Police
Resources to Keep You Safe – Know where to go for help.
The DFS' Be Scam Smart videos are available to seniors, their family and caregivers to help inform, empower, and protect Florida's seniors from financial scams and fraud.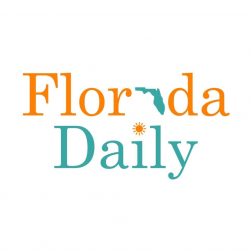 Latest posts by Florida Daily
(see all)