On Monday, Florida's Chief Financial Officer (CFO) Jimmy Patronis, who is also the state fire marshal, met with first responders in Gainesville to focus on coronavirus readiness.
Patronis was at Fire Station #1 in Gainesville with Gainesville Fire Chief Jeff Lane, Alachua County Fire Chief Harold Theus and other local officials.
"We're in Gainesville today to meet with first responders who would be charged with engaging potential coronavirus cases," Patronis said. "I want to ensure our first responders are receiving a steady flow of information from their partners, and we're assessing any equipment challenges they may run into as demand for protective gear skyrockets."
Patronis noted that two Florida residents–one in Hillsborough County, another in Manatee County–have tested positive for coronavirus.
"With two confirmed coronavirus cases in Florida, it's important our first responders are prepared and know proper protocols when dealing with infectious disease. For some time now, we've held roundtable discussions and statewide calls with first responders in preparation for this deadly disease," he said.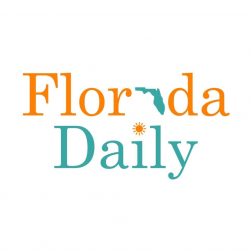 Latest posts by Florida Daily
(see all)