This week, Florida Chief Financial Officer (CFO) Jimmy Patronis sent a letter to Susannah Levin, a former Ben & Jerry's employee who recently resigned from the company following their decision to stop selling in Israeli settlements.
Levin, a longtime graphic designer for Ben & Jerry's, made news following her Facebook post last week. Levin's resignation came after Ben & Jerry's July 19th announcement that they plan to cut ties with Israel because the free and democratic nation is "inconsistent with our values." The CFO's letter to Levin comes on the heels of his letter to Ben & Jerry's requesting that the company share its plans to remain in Israel through a different arrangement. The CFO is offering his assistance to Levin to help her find a job in Florida.
"My name is Jimmy Patronis and I am Florida's Chief Financial Officer. I was recently made aware that you resigned from Ben & Jerry's after working for the company for more than twenty years because of their brazen discrimination towards Israel. I think what you did is extremely courageous. No doubt, in this age of social media I am sure there are trolls that are coming after you but pay them no attention! Your principled stand on behalf of a free and democratic nation is something we can all be proud of," Patronis wrote Levin.
"To any degree possible I can help you get a new job, please let me know. Florida is a friend of Israel, so no doubt there are businesses, organizations and people that would love your help; especially with your level of talent," he added.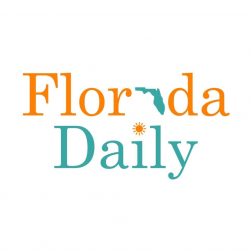 Latest posts by Florida Daily
(see all)