 This week, state Chief Financial Officer (CFO) Jimmy Patronis encouraged Floridians to turn their cell phones off and then back on once a week, which can prevent hackers from accessing personal information.
According to the National Security Agency (NSA), this action every week can make personal devices more secure and make it harder for criminals to steal data.
"Hackers will stop at nothing to steal your personal data, so it is critical to be as proactive as possible when protecting sensitive personal information. Rebooting a cell phone is a quick and easy way to make it more difficult for these criminals to make you or your family their next victim," Patronis said. "As CFO, I remain committed to protecting Floridians from cyber-criminal activity and will work to bring those who commit these crimes to justice. If you believe you are a victim of a cybercrime, report it immediately at FraudFreeFlorida.com."
Four Mobile Device Best Practices from the NSA:
Disable Bluetooth when you are not using it. Airplane mode does not always disable Bluetooth.
Do not connect to public WI-FI networks. Disable WI-FI when unneeded and delete unused WI-FI networks.
Maintain physical control of the device and avoid connecting to unknown removable media.
Install a minimal number of applications and only ones from official application stores. Be cautious of the personal data entered into applications.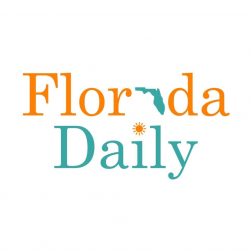 Latest posts by Florida Daily
(see all)