This week in Orlando, state Chief Financial Officer (CFO) Jimmy Patronis spoke at the Florida Sheriffs Association Summer Conference and thanked Florida's sheriffs for their service and commitment to the people of Florida.
"As a husband, father of two, and a former small business owner, I am very grateful for the service and sacrifice of our heroes in law enforcement who put their lives on the line every day to protect our fellow Floridians. Whether it's $1,000 bonuses, a new homestead tax exemption, or vital funding for mental health services, I have been proud to stand alongside Governor DeSantis and the Florida Legislature to provide our law enforcement with the tools needed to serve and protect our communities. What these heroes do isn't just a job – it's a calling – and they are happy to answer that call 24-7, 365 days a year. As long as I have a voice in Tallahassee, I will not allow anti-law-enforcement culture to spread without a fight and we will continue to back the badge at every turn," Patronis said.
Patronis also recognized and congratulated Polk County Sheriff Grady Judd for his 50 years of dedicated service.
"I'd also like to send a very special congratulations to a Florida law enforcement legend, and my dear friend, Polk County Sheriff Grady Judd, on 50 years of service. What an amazing career milestone for a tremendous public servant. Thank you from the bottom of my heart for your commitment and sacrifice to the communities that you serve," Patronis said.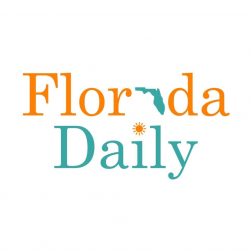 Latest posts by Florida Daily
(see all)