Last week, Florida Chief Financial Officer (CFO) Jimmy Patronis issued a letter to the Norwegian Consulate General following reports that Norway's Sovereign Wealth Fund is reviewing recommendations to add Israel to Norway's excluded funds list.
The letter is below.
Dear Norway Consul-General Heidi Olufsen,
As Florida's Chief Financial Officer, I'm writing today to express serious concerns regarding reports that Norway's Sovereign Wealth Fund is reviewing recommendations by your nation's ethics committee to add Israel to its excluded funds list based on a faulty report from the United Nation's (U.N.) Commission on Human Rights. My concerns underscore an alarming situation where a Western European nation may divest from the world's greatest, most prosperous democracy in the Middle East, while maintaining significant investments in China in the name of Environmental, Social and Governance (ESG) scoring.
I want to bring to your attention that the information in these faulty U.N. reports were used by ESG ratings firm Sustainalytics which Moringstar later dropped because the ESG scale disproportionately targeted Israel while leaving the Chinese Communist Party (CCP) untouched, despite their horrific human rights violations. The U.N. is no friend of Israel, nor our country, and it has provided a platform to countless dictators who seek Israel's demise.
Relying on bad metrics, and ESG, for divestment decisions could create immense problems for both of our nations. A divestment from Israeli banks, of this scale, may have devastating effects on the entire Israeli economy and stability within the Middle East. Following the failure of Silicon Valley Banks (SVB), markets are already sensitive to outflows within banking. Additionally, Israeli banks should not be singled out, as opposed to other international financial institutions.
No doubt, the Norwegian fund's divestment from Israeli banks on the basis of ESG standards, rather than profits, is just the sort of boneheaded action that tempts the rule of unintended consequences, potentially causing a run on their banks.
The Norwegian Fund, which was created as a result of oil and gas investments, commands $1.3 trillion in assets and an institution of this size could create a domino effect where other funds would divest from Israel – dealing a significant blow to the Jewish-state. Suffice it to say, a run on the banks in the Middle East would not be good for anyone.
Fortunately, the fund has not ruled on this issue yet, but time is of the essence.
As Consul General, I respectfully ask that you take this information back to your leadership and highlight the dreadful global implications this ESG mania could have on world markets.
If you need further information on this issue, please contact my office at 850-413-3100 or you can email at CFO.Patronis@myfloridacfo.com.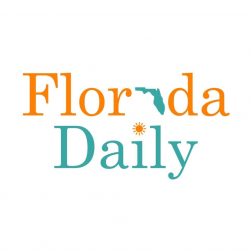 Latest posts by Florida Daily
(see all)