In recognition of January as Financial Wellness Month, last week, state Chief Financial Officer (CFO) Jimmy Patronis encouraged Floridians to know the warning signs of financial scams and is sharing tips on how to avoid becoming a victim of fraud. To learn more about fraud and scams, check out the Department of Financial Services' "Guide to Outsmarting Scammers."
"While budgeting, savings, planning for retirement, and good credit management are important tools to keep your finances in order, a critical part of any financial plan is fraud prevention. Knowing what to look for and how to spot fraud before it happens can help ensure your family's financial security. If it sounds too good to be true, then it is. If you suspect that you are a victim of fraud, report it immediately at FraudFreeFlorida.com," Patronis said.
The CFO's office offered the following "Six Tips to Avoid Scams::
Block unwanted calls and text messages. Take steps to block unwanted calls and to filter unwanted text messages.
Do not give out your personal information. Honest entities won't call, email, or text to ask for your personal information, such as your social security, bank account, or credit card numbers.
Resist the pressure to act immediately. Honest businesses will give you time to make a decision, and anyone who pressures you to pay or give them your personal information is a scammer.
Know how scammers tell you to pay. Never pay someone who insists you pay with cryptocurrency, a wire transfer service, or a gift card.
Stop and talk to someone you trust. Talking with a friend, family member, or even a neighbor about a suspicious message or request could help you realize it's a scam.
Report suspicious or fraudulent activity. If you or someone you know is suspicious of fraudulent activity, please don't hesitate to report it at FraudFreeFlorida.com.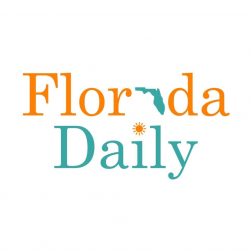 Latest posts by Florida Daily
(see all)