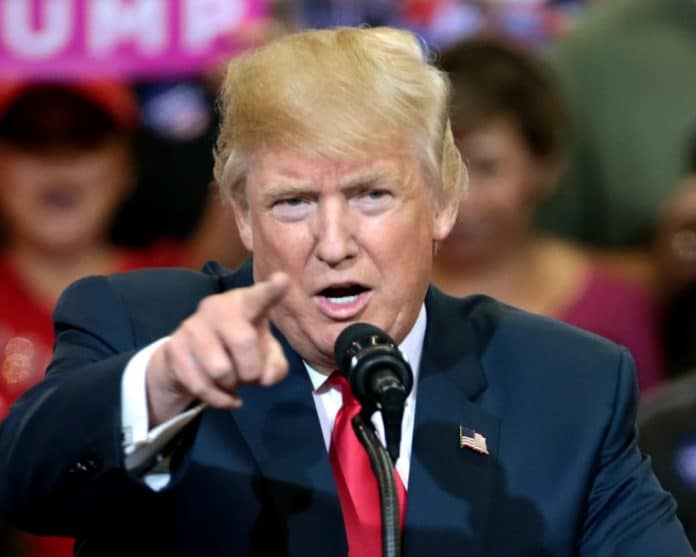 Hispanic voters have to make an important choice in the upcoming presidential election — we can either support a man whose policies have brought us unprecedented prosperity or back a political party that will actively work to undermine our success.
For the past two-and-a-half years, President Donald Trump has worked miracles with the U.S. economy, allowing Latino communities to thrive like never before. Thanks to his pro-growth policies — including his commitment to eliminate job-killing regulations and cut taxes for middle-income Americans — the national Hispanic unemployment rate fell from 5.8 percent in 2017 to a record-low of 4.2 percent this April.
Remarkably, things are even better in Florida, where Hispanic unemployment is at 3.5 percent — even lower than the national unemployment rate, which itself is at a 50-year low. It's no wonder the Trump campaign decided to formally launch its new "Latinos for Trump" coalition last week in the Sunshine State since Florida's progress can serve as a stirring example of what pro-growth policies can do for Latinos across America.
Donald Trump's presidency, however, is about more than just rebuilding the U.S. economy. Throughout his time in the Oval Office, President Trump has consistently stood up to those brutal socialist regimes in Latin America, pledging America's support for the people of those countries as they fight for their freedom.
As a longtime Florida entrepreneur, I've met plenty of people who came here to flee socialism in Cuba and Venezuela. These refugees could have gone anywhere in the world — but they chose to come to America because our values of liberty and freedom are the polar opposite of the repression that drove them from their homelands.
President Trump has a compelling case to make to Hispanic Americans, but there are now more than 20 Democrat presidential candidates who will stop at nothing to distort his record and portray him as an enemy of the broader Hispanic community.
The Latinos for Trump coalition is designed to counter the Democrats' misinformation and educate the public about the president's actual record. At the same time, the coalition will expose the dangers of the radical proposals advanced by the Democrat candidates in order to ensure that America doesn't become a socialist country after November 8, 2020. We saw their radicalism on full display in the first Democratic presidential primary debates in Miami last week.
Senator Bernie Sanders, for instance, has been a shameless supporter of authoritarian communist regimes for years, praising the brutal dictatorship in Venezuela and even vacationing in the former Soviet Union before it was relegated to the ash heap of history. He's also an outspoken advocate for government-run health care, which would necessarily involve rationing, inefficiency, and dangerously long waiting times for patients.
Other candidates seeking the Democrat nomination, meanwhile, have signaled their support for a variety of destructive, job-killing policies. Former Vice President Joe Biden, for example, has pledged to repeal President Trump's middle-income tax cuts, and nearly a dozen other Democrats have embraced the $93 trillion "Green New Deal."
Latino communities across Florida are thriving under President Trump, but our newfound prosperity would quickly vanish if the Democrats get the chance to implement their radical agenda. That's what's at stake in the 2020 presidential election. We should all support unprecedented prosperity.
Julio Gonzalez founded Engineered Tax Services
Latest posts by Guest Columnist
(see all)