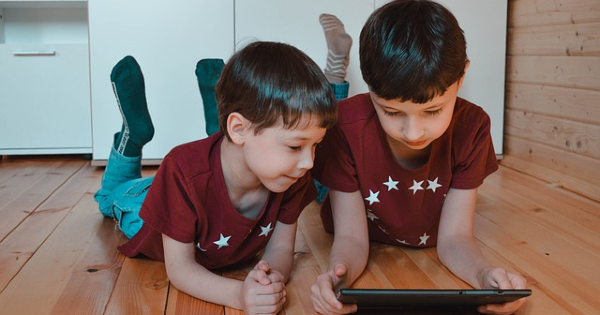 At the end of last week, U.S. Rep. Kathy Castor, D-Fla., introduced the "Kids Internet Design and Safety (KIDS) Act."
Castor's bill would ban "auto-play" sessions on websites and apps geared for children and young teens. The legislation would also pan push alerts targeting children while increasing report mechanisms to report harmful content on sites for children and young teens. The proposal would also crack down on websites "recommending content that includes host-selling, or influencer marketing, such as 'unboxing videos' to children and young teens" and those "recommending content that involves nicotine, tobacco, or alcohol to children and young teens." She first introduced the proposal back in September 2020.
"Research has made it clear that our increasingly online world is unsafe for children, with popular apps pushing kids to spend unhealthy amounts of time on their devices and negatively affecting the mental health of teens. It's past time to take action. I'm proud to reintroduce the KIDS Act with my House and Senate colleagues to implement safeguards to protect our children online and hold Big Tech and manipulative marketers accountable for their dangerous actions. Let's get this bill over the finish line and provide our kids the 21st century online protections they deserve," said Castor on Thursday.
Other backers in the U.S. House include U.S. Reps. Yvette Clark, D-Va., Lori Trahan, D-Mass., and Jennifer Wexton, D-Va. Over in the U.S. Senate, U.S.. Sens. Ed Markey, D-Mass., and Richard Blumenthal, D-Ct., are championing the proposal.
"The handful of powerful online platforms where kids and teens spend most of their online time are inherently harmful to them," said Markey. "Big Tech continues to blatantly prioritize raking in revenue over protecting children and teens, and that must stop. We know that these companies won't change their ways unless Congress forces them to. That's why I am proud to re-introduce the Kids Internet Design and Safety Act. I thank my partners in the Senate and House of Representatives for their continued leadership on this important issue and will work to get this legislation passed."
"Our kids are spending more and more time in front of their screens, which means more time being bombarded by inappropriate ads and uncensored content," said Wexton. "Big tech companies have an incentive to get more views, more clicks, and more revenue, and right now there are minimal guardrails to protect children from that manipulative business model. As founder of the Congressional Task Force on Digital Citizenship, I'm proud to join Rep. Castor in introducing the KIDS Act to establish common sense regulations on these online platforms and keep kids safe."
"It's clearer than ever that online protections for children have lagged behind the rapid expansion of the Internet and withered under the dominance of social media platforms," said Trahan. "It's long past time for Washington to catch up and do what companies like Facebook have proven unwilling to – protect our kids. I'm proud to partner with Congresswomen Castor, Wexton, and Clarke, as well as Senators Markey and Blumenthal to reintroduce the KIDS Act. This legislation will finally deliver the safeguards and reassurance that children and their parents should be able to expect when they log on."
"The tech industry continuously makes it clear profit is always preferable over people, and tragically, children are no exception. These unscrupulous marketers have targeted online spaces to exploit kids and teens and to cultivate their addiction to the platforms. Enough is Enough," said Clarke. "The internet should serve as a resource for children to learn and grow and form communities — not as a deliverable for whatever toxic substance, new product, or disturbing content Silicon Valley boardrooms deem relevant. As long as Big tech does not prioritize the safety of our children, the KIDS Act will remain a necessary means to an end.
"Online platforms such as Facebook, Instagram, and TikTok have repeatedly prioritized profits over children's safety. By cracking down on harmful content and manipulative marketing, this legislation will stop proliferating the bad practices of these tech giants. They pose a serious threat – immediate and long term – to young users. As Chair of the Senate Subcommittee on Consumer Protection, I'm proud to cosponsor this legislation to protect our children and hold these apps accountable," said Blumenthal.
Castor's bill was sent to the U.S. House Energy and Commerce Committee on which she sits.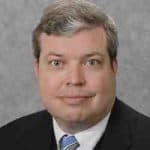 Latest posts by Kevin Derby
(see all)