 This week, the U.S. Labor Department announced it was sending almost $20 million to launch a pilot program to address the health and economic impacts of opioids with four state governments–including Florida–getting funds.
U.S. Labor Sec. Eugene Scalia announced that the Florida Department of Economic Opportunity (DEO), the Maryland Department of Labor, the Ohio Department of Job and Family Services and the Wisconsin Department of Workforce Development will run the "Support to Communities: Fostering Opioid Recovery through Workforce Development" program. The pilot program was included in the "SUPPORT for Patients and Communities Act" which President Donald Trump signed into law in October 2018.
"Today's announcement is another important step in the president's and the Labor Department's efforts to address the opioid crisis in the United States," Scalia said on Wednesday. "Altogether, the department is awarding nearly $20 million to help four States combat the devastating effects of opioids. I'm pleased to be in Piketon to announce a grant of $5 million to help communities in southern Ohio fight the ravages of the drug epidemic and grow stronger than ever."
"Today's funding represents this administration's continued commitment to serving those most in need," said U.S. Asst. Sec. for Employment and Training John Pallasch. "The U.S. Department of Labor is taking a strong stand to support individuals and communities impacted by the crisis."
The Labor Department offered some of the details on the pilot program.
"Applicants will use these funds to collaborate with a network of partners to address the drug epidemic in their local areas. Grantees will engage community partners, such as local workforce development boards, employers or industry organizations, treatment and recovery centers, education providers, legal services and law enforcement organizations, and community-based and faith-based organizations, to address the economic effects of widespread substance misuse, opioid use, addiction and overdose in significantly impacted service areas," the Labor Department noted.
Florida Daily reached out to the Labor Department and the exact number of funds being sent to DEO but did not receive a response.
Reach Kevin Derby at kevin.derby@floridadaily.com.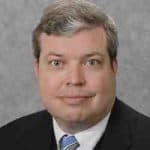 Latest posts by Kevin Derby
(see all)