On Monday, after news broke that the principal of Spanish River High School sent an email to a parent questioning whether Holocaust happened, state Sen. Lauren Book, D-Plantation, and state Rep. Randy Fine, R-Brevard County, issued a joint statement calling for his dismissal. The statement reads as follows:
We read with dismay Andrew Marra's July 5th article in the Palm Beach Post, "Spanish River High's principal refused to call the Holocaust a fact," in which Spanish River High School Principal William Latson is quoted in email stating that lessons about the Holocaust are not forced upon individuals as we all have the same rights but not the same beliefs." When challenged by a parent who noted that the Holocaust is "not a right or belief," Principal Latson responded, "Not everyone believes the Holocaust happened… And you have your thoughts, but we are a public school and not all of our parents have the same beliefs… I can't say the Holocaust is a factual, historical event."
As we know, the Holocaust happened. Its existence isn't hinged upon a religious or moral belief system; this genocidal atrocity is a well-documented matter of absolute fact. Because of this truth, Holocaust education has been a requirement of state law since 1994. And under new statutes just signed into law in May, which every single member of our Legislature supported, Holocaust-denial is defined as anti-Semitism. Instances of anti-Semitism by public employees in our K-20 public education system must be treated the same as racism.
Imagine if Principal Latson had said in an email to an African-American parent that he could not and would not state that slavery is a factual, historical event. He would have been gone – one hundred percent justifiably – by the end of the day.
Our law now requires that anti-Semitism be treated in kind.
As a result, we demand the immediate termination of Principal Latson. On behalf of the people of Palm Beach County and all good and honorable people of Florida, we demand a full and complete investigation into how such anti-Semitic conduct could have been tolerated and covered up by the school district's bureaucracy for more than a year.
We look forward to a reply from the school and district, and to a swift resolution of this matter — for the sake of our school children and the integrity of our great state.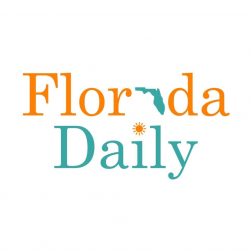 Latest posts by Florida Daily
(see all)