At the end of last week, the U.S. Treasury Department's Office of Foreign Assets Control (OFAC) hit eight members of the Iranian regime with sanctions and a senator from the Sunshine State applauded the action.
The OFAC "took action against eight senior Iranian regime officials who have advanced the regime's destabilizing objectives, as well as the largest steel, aluminum, copper, and iron manufacturers in Iran, who collectively generate billions of dollars annually" with sanctions against, amongst others,  Ali Shamkhani, who is the secretary of Iran's Supreme National Security Council; Mohammad Reza Ashtiani, the deputy chief of staff of Iranian armed forces; and Gholamreza Soleimani, who leads Basij militia of the Islamic Revolutionary Guards Corps (IRGC)." OFAC also designated Iranian and China-based metal producers and mining companies.
"The United States is targeting senior Iranian officials for their involvement and complicity in Tuesday's ballistic missile strikes," said U.S. Treasury Sec. Steven Mnuchin. "We are also designating Iran's largest metals manufacturers, and imposing sanctions on new sectors of the Iranian economy including construction, manufacturing, and mining. These sanctions will continue until the regime stops the funding of global terrorism and commits to never having nuclear weapons."
U.S. Sen. Marco Rubio, R-Fla., who sits on the U.S. Senate Foreign Relations and the Senate Select Intelligence Committee, threw his support behind the sanctions on Friday.
"Today's announcement of sanctions against senior Iranian officials and Iran's manufacturing sector will cut off key revenue streams and further the administration's maximum pressure campaign in the face of increased Iranian aggression," Rubio said. "As I said yesterday on the Senate floor, the goal is a prosperous Iran that lives in harmony with its neighbors, does not have nuclear weapons, and abandons its support for terrorism and terrorist groups. Iran must now decide whether it is ready for serious, real diplomatic talks. In the meantime, this president, and any future president, has an obligation to deter, repel, and act against any efforts to harm Americans or U.S. interests."
Rubio spoke about tensions with Iran on the Senate floor on Thursday.
"The strategy begins with the goal. The goal is pretty straightforward, a prosperous Iran that lives in harmony with its neighbors and does not have nuclear weapons or continue to support terrorism and terrorist groups. That is the goal. How do you achieve it? By Iran abandoning its desire for nuclear weapons and by no longer standing up these terrorist groups that for over a decade have been killing Americans and trying to harm Americans, Israelis and other allies. How do you achieve it? By imposing crushing economic sanctions while leaving open the door for real — not fake, not talk for the sake of talk — but real diplomacy, but at the same time making it abundantly clear that you will deter, repel, and act against any effort to harm Americans," Rubio said.
Reach Kevin Derby at kevin.derby@floridadaily.com.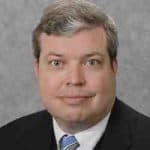 Latest posts by Kevin Derby
(see all)