U.S. Sen. Marco Rubio, R-Fla., is championing a proposal to allow companies to offer raises for high performing employees and leave union bosses out of the equation.
Last week, Rubio and U.S. Sens. John Barrasso, R-Wy., and U.S. Sen. John Cornyn, R-Tex., brought back the "Rewarding Achievement and Incentivizing Successful Employees (RAISE) Act" which, the Florida Republican's office noted, "would amend the National Labor Relations Act to allow employers to give merit-based compensation increases to their employees, even if those increases are not part of a collective bargaining agreement" and would make wages set in union contracts a minimum floor, while giving employers the flexibility to reward employees for their hard work." Over in the U.S. House, U.S. Rep. Dusty Johnson, R-SD, has introduced the companion bill.
U.S. Representative Dusty Johnson (R-SD) introduced companion legislation in the House.
Rubio weighed in on the proposal, which did not pass in the last Congress and is not expected to clear the Democrat-controlled House, on Thursday.
"There is nothing more American than rewarding hard work," Rubio said. "Union bosses should not be able to arbitrarily block a performance-based raise earned by a hard-working employee. The RAISE Act would bring greater fairness and opportunity to the modern workplace by giving American workers the freedom to earn more money for a job well done."
"Great workers make businesses successful. When employers want to share profits with their hardest-working employees, regulations and union requirements shouldn't be allowed to stand in the way," Johnson said. "The RAISE Act will provide employers flexibility to give hard-working employees a raise. Hard work should be rewarded, not discouraged."
Rubio has been championing similar proposals for the past seven years in Congress.
Reach Kevin Derby at kevin.derby@floridadaily.com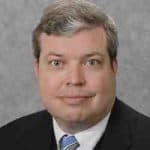 Latest posts by Kevin Derby
(see all)